Vegan & Raw Food Recipes with Carob Powder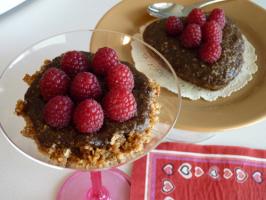 A perfect desert to share with your partner on Valentine's Day: sweet, filling and flavorful thanks to the fresh berries.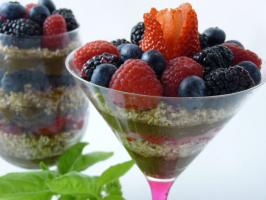 The refreshing taste of berries and the texture of crumbs and cream go well together in this summer layered dessert. Works great as a special occasion treat.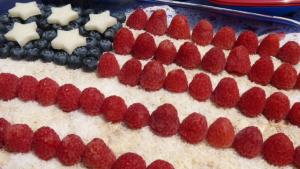 Summer berries are here, and so is Independence Day! You won't feel guilty bringing this type of cake to the 4th of July potluck: it's raw, sugar-free and abundant in berries.