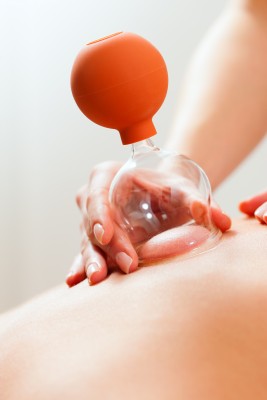 What is Cupping Therapy?  
If you know only a little bit about "cupping therapy," you may suppose, as many do, that it's some sort of latest trend in holistic health.
On the contrary… Cupping therapy is an ancient alternative form of medicine, long popular in China and Russia. You'll find it mentioned in the Ebers Papyrus, one of the oldest medical texts in existence. Cupping was used by the ancient Egyptians, by Hippocrates, and was known across Asia and Europe.
People in many cultures have used this method to not only deal with various internal ailments, but even for correcting structural misalignment. And recently cupping has become increasingly popular as cellulite, stretch marks and overall skin rejuvenation solution.
Read the rest of this entry »