Tonya's Story
Tonya Zavasta was born in the Soviet Union in 1958.
While being fascinated with glowing health and attractiveness of others, she faced formidable challenges. Confronted with the necessity of extensive surgeries to enable her to walk normally, Tonya sought a lifestyle that would support her recovery and offset the ravages of multiple operations.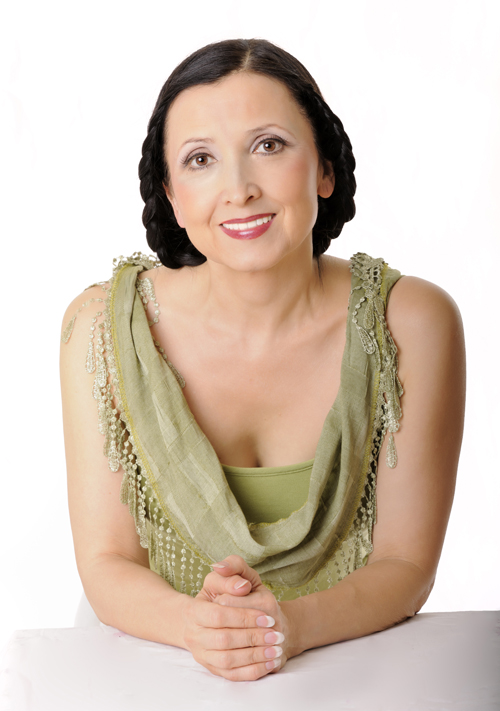 Using the same determination and intelligence that allowed her to achieve advanced degrees in engineering and mathematics, she immersed herself in scientific data on health and nutrition. She became convinced that the solution to her lifelong quest for health and beauty was to be found in the raw food lifestyle.


Tonya has been following the raw food lifestyle since 1997. She put this lifestyle to the test when she used it against not only the common "after forty" downslide but also to counter the grave consequences on her body brought on by general anesthetics and pain.
The raw food lifestyle not only helped her to sail courageously through many personal challenges, brought her general health and appearance to an all time best, but also opened a new chapter in her life.
Firmly believing that the roots of under-performing and under-achieving lie in feeling and looking less than your best, she is now on a mission: she wants every woman to look and feel beautiful. Tonya is convinced that by eating as nature intended, everyone can look uniquely beautiful.
Tonya transformed her own life. Now she wants others to do the same. Tonya founded Memphis, TN's first raw food support group in 2002. She began giving motivational speeches and started her own publishing company, BR Publishing, as well as a natural beauty products line, Beautiful on Raw, to further her cause. Tonya's first book, Your Right to Be Beautiful was named a Finalist for the ForeWord Magazine's 2004 Health Book of the Year Award.
In her books and her speeches she uses humor, an original perspective and a deep appreciation for her new homeland to deliver uniquely entertaining and powerful presentations. Tonya combines genuine style with scientific research and quantifiable first hand experience as she aspires to help people to make the most of their potential. Her personal motivation and inner strength when it comes to overcoming insurmountable obstacles shows her audience that a commitment to achieve a personal best makes anything possible. Her story is a shining example of how the raw food diet and lifestyle can influence people's lives.
In recent years, Tonya has been busy constantly researching and writing about achieving superior health and beauty. She has developed a unique anti-aging system for radical rejuvenation that she calls Quantum Eating, as well as a complete facial exercise routine, named Rawsome Flex.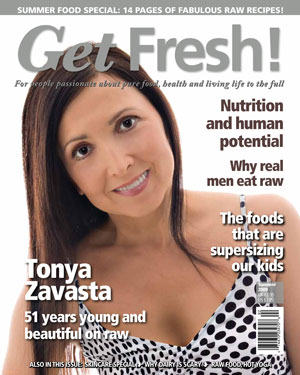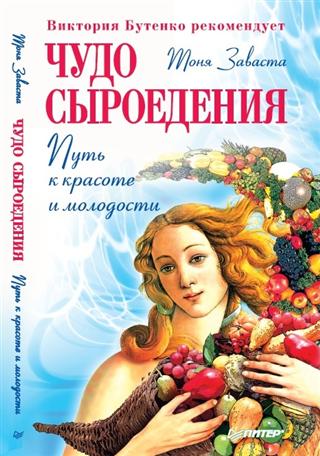 Tonya has to date penned five books and two e-books on the raw food lifestyle, and in 2012 her first book, Your Right to Be Beautiful: Miracle of Raw Foods was published in the Russian language. Tonya has been shown on News Channel 3 in Memphis demonstrating how to prepare a green smoothie. She was also interviewed on CBS Evening News about the benefits of raw foods and the raw food lifestyle's influence on family life. In 2009, she was featured on the cover of the U.K. based raw lifestyle magazine Get Fresh. She was also listed as one of the world's leading raw food experts featured responding to questions about the raw food diet in the book: Raw? Your Biggest Questions Answered.
Most recently, Tonya was featured discussing the raw food diet and providing raw food recipes in the September, 2011 issue of КРАСОТА & ЗДОРОВЬЕ (Beauty & Health), a magazine based in the Russian Federation and penned a chapter for the e-book Profoundly Raw: Inspiring Guidance Offered By 12 Raw Food Authors, Angela Stokes-Monarch, ed.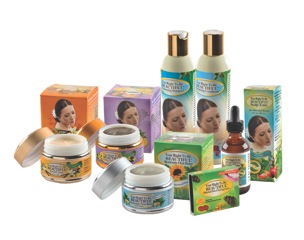 In keeping with her belief in sharing her own health and beauty secrets, Tonya has developed a line of natural beauty products called Beautiful on Raw which includes cosmetics such as anti-aging facial cream and hydrating facial mask, oral balm, scalp tonic, shampoo, conditioner as well as useful skin care tools such as the Amazing Skin Rejuvenator and the Skin Exfoliator.
Tonya has been married to Nick for 32 years. They have one son, Nick Jr., who is 31. His assistance in preparing the featured books for publication was invaluable.