October 29th, 2008 by Tonya Zavasta
October 24th, 2008 by Tonya Zavasta
This article was published in the Toastmaster magazine.
You owe it to yourself, and to your audience, to look your best. I am NOT about "Dress for Success." That's old hat, and you want to hear something new. Mark Twain said: "Clothes make the man. Naked people have little or no influence in society." However, I want to talk about something your clothing CANNOT conceal. I'm talking about your health. Your health as it shows–and it WILL show, whatever you're wearing. The bottom line: I want to talk to you about how you look as a speaker. Read the rest of this entry »
January 1st, 2008 by Tonya Zavasta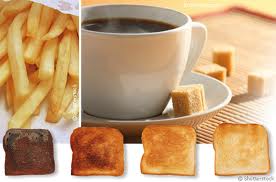 There's nothing like a good old-fashioned home-cooked meal…That friendly, familiar saying is as venerable as home itself as warm and welcoming as June Cleaver hefting a big ol' pot-roast for Wally and Ward and the Beaver. And infinitely more deadly.
People are dying daily at the hand of a silent killer. That killer is acrylamide, a cancer-causing chemical found in heat-processed food. Yes, all those good parents, prepping and serving those good old home-cooked meals…are putting themselves and their families at risk without knowing it. Read the rest of this entry »