Your Right to Be Beautiful Anti-Aging Cream Ingredients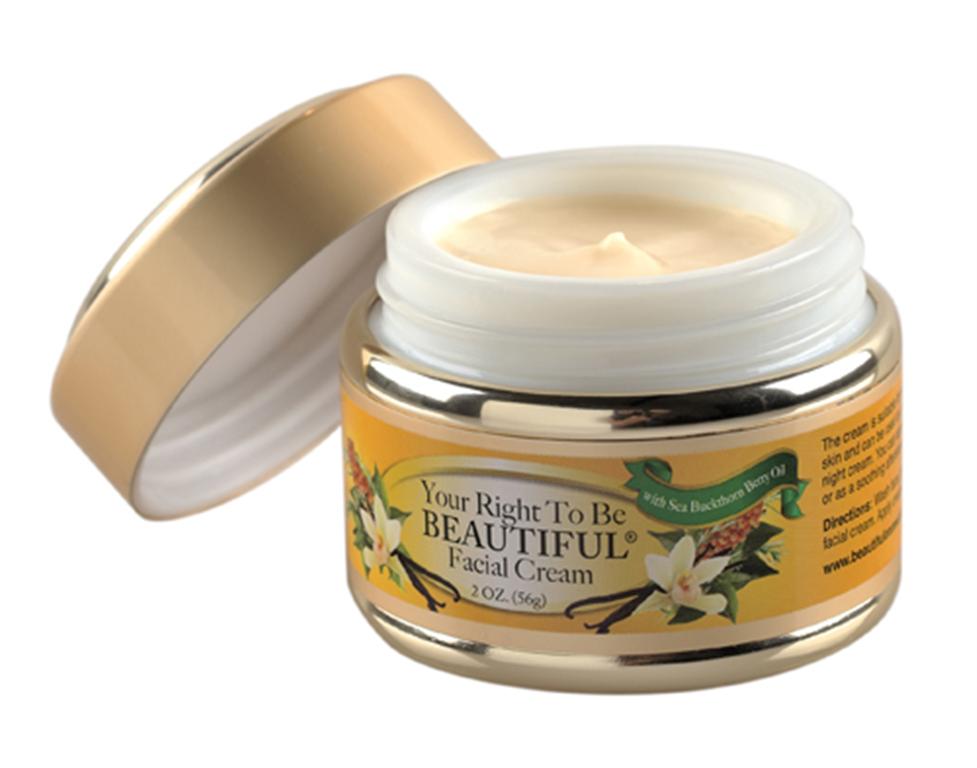 Your Right to Be Beautiful Anti-Aging Cream with Seabuckthorn Oil
Your Right to Be Beautiful Facial Cream contains sea buckthorn oil, known for its amazing nourishing, regenerative and restorative actions. Coconut oil, aloe vera leaf extract and avocado oil add soothing and anti-inflammatory properties. Mango seed butter helps to protect your skin from dryness.

The cream is suitable for every skin type, including sensitive skin and can be used as a daily moisturizer or as an enriching night cream. You can apply the cream under makeup foundation or as a soothing aftershave.

Wondering about the difference between Organic and Certified Organic? Read this article...

Are my cosmetics raw? No, here is why...

Looking for raw, green skin care products with no preservatives? You must read this article...


So What Else is in It?
I wanted to know everything about the products that I put on my skin. You're entitled to the same standard. So here they are listed in their entirety and explained below:
Your Right to Be Beautiful Facial Cream
Ingredients: Purified water, cetearyl olivate (olive oil derived), sorbitan olivate (olive oil derived), caprylic/capric triglyceride (coconut oil derived), coconut nucifera (coconut) oil*, vegetable glycerin, prunus amygdalus dulcis (sweet almond) oil, cetyl alcohol, stearyl alcohol, cetyl esters, aloe barbadensis (aloe vera) leaf* extract, hipphophae rhamnoides (sea buckthorn) fruit extract, matricaria recutita (chamomile) flower extract, calendula officinalis (calendula) flower* extract, camelia sinensis (tea tree) leaf* extract, citrus paradisi (grapefruit) fruit extract, ananas sativus (pineapple) fruit extract, hibiscus sabdariffa (roselle) flower extract, organic sesamum indicum (sesame) seed* oil, simmondsia chinensis (jojoba) seed* oil, persea gratissima (avocado) oil, mangifera indica (mango) seed butter, tapioca starch*, natural vanilla flavor, phenoxyethanol, ethylhexyglycerin.

*Certified Organic

Cetearyl Olivate (olive oil-derived)

Cetearyl olivate (cetearyl alcohol and fatty acids derived from olive oil) comes in the form of an oily wax. Used as a non-ionic emulsifier, it is safer than petroleum-based emulsifiers for blending ingredients in cosmetic solutions with moisturizing properties. Cetearyl olivate helps soften skin and hair, and gives the product a smooth, silky feel. For cosmetic purposes, it is mostly used in combination with sorbitan olivate.

Sorbitan Olivate (olive oil-derived)
Sorbitan olivate is a surfactant based on olive oil and sorbitol, offering humectant (water-retaining) properties. Sorbitol is the alcohol form of sucrose, occurring naturally in fruits and vegetables. Not an alcohol as we commonly tend to think of it, sorbitol is a naturally derived emulsifying wax, produced from a mixture of fatty alcohols. Combined, cetearyl olivate and sorbitan olivate help mix oil and water-based ingredients and aid in softening and lubricating the skin, so it can hold in moisture.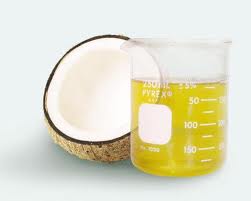 Caprylic/Capric Triglyceride (coconut oil-derived)
Caprylic/capric triglyceride is an oily mixed ester composed of caprylic and capric fatty acids derived from coconut oil and glycerin. It slows loss of water from the skin by forming a barrier on the skin's surface, and is used to alter the thickness of liquid products. Superior stability and solubility, without color or odor, make this is a highly desirable addition to personal care products. Caprylic/capric triglycerides act as carriers for fat-soluble vitamins and their wonderful emollient properties improve our product's texture.


Organic Coconus Nucifera (coconut) Oil


Cocos nucifera, a natural oil extracted from the dried inner flesh of the coconut, rich in essential fatty acids, is silky smooth and easily absorbed. Coconut oil is one of the few sources of short-chain fatty acids such as lauric, capric, myristic and palmitic acids. This widely used skin conditioning agent creates a natural barrier against moisture loss, offering antibacterial properties that can help heal and repair the skin. As a skin conditioning agent, it can improve the appearance of dry or damaged skin by reducing flakiness, restoring suppleness, and slowing moisture loss. Coconut oil helps reduce the appearance of fine lines and wrinkles, keeping deeper connective tissues supple and strong. Coconut oil imparts both short term and long term benefits, not only keeping skin soft and youthful, but aiding in exfoliation.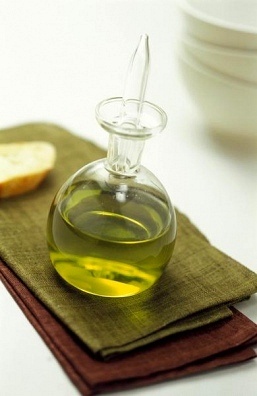 Vegetable Glycerin
Glycerin is a food-grade sugar alcohol derived from vegetable oil. Vegetable glycerin helps cleanse and moisturize skin, offering softening and lubricating properties. It serves as a humectant, skin protectant and viscosity-decreasing agent in our cream. Glycerin does all this by helping maintain the water balance in the skin's intercellular matrix.


Prunus Amygdalus Dulcis (sweet almond) Oil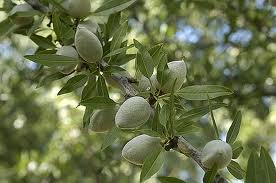 Sweet almond oil is extracted from the seed kernels of the sweet almond plant, Prunus amygdalus dulcis, a tree native to the Middle East and South Asia. This highly respected cosmetic product regenerates tired, damaged skin, locking in moisture and reducing the signs of aging, especially loss of skin elasticity. Many regular users swear by it for imparting a special glow to their skin unlike anything else.


Cetyl and Stearyl Alcohol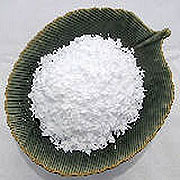 Seeing the word "alcohol" may set off an alarm (drying!). Not to worry, the opposite is actually true. These "fatty" alcohols are hydrating components which are actually very beneficial for the skin. They act as lubricants by forming an occlusive or impenetrable shield/film that prevents moisture evaporation. Cetyl alcohol and other fatty alcohols keep an emulsion from separating into its oil and liquid components—hence cetyl alcohol's use by quality companies such as Green People and Earth Friendly Baby. The Food and Drug Administration (FDA) includes cetyl alcohol on its list of food additives permitted for direct addition to food as multipurpose food additives. The safety of cetyl alcohol has been assessed by the CIR Expert Panel, who evaluated the scientific data and affirmed in 2005 that this fatty alcohol was safe for use as a cosmetic ingredient.

Cetyl Esters

Derived from coconuts, cetyl esters give an emollient feel and glistening glide to skin care products. The addition of cetyl esters increases the viscosity and improves stability of our Facial Cream giving it that siky feeling.



Organic Aloe Barbadensis (aloe vera) leaf extract

Aloe vera has long been used in herbal medicine for treatment of wounds and various skin issues. It is included in our facial cream because it is an effective moisturizer for oily skin as well as an anti-irritant. It reduces chafing and keeps the skin moist to help avoid flakiness in harsh and dry weather.



Hippophae Rhamnoides (sea buckthorn) fruit extract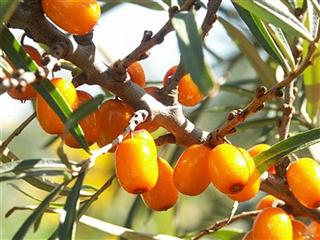 Native to mountainous regions in Siberia, Sea Buckthorn berries has been used for centuries in Asia, Russia, and Scandinavia, where it has been prized for its restorative properties. The red and yellow berries of the Sea Buckthorn offer several essential vitamins that are usually only found individually. The berries contain a high percentage of Vitamins C, E, and beta-carotene (pro vitamin A). The vitamin C content is among the highest for any plant. Combined, these powerful antioxidants function as part of the body's natural defense system, combating wrinkles, dryness, and other symptoms of aging or neglected skin. And this year, we have TRIPLED the amount of sea buckthorn fruit extract!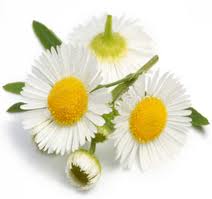 Matricaria Recutita (chamomile) flower extract
Matricaria recutita flower extract, derived from the German chamomile flower (the same one popularly used in herbal teas) has been used for centuries to cleanse wounds, soothe inflammation and prevent infection. It is excellent for sensitive and allergy-prone skin, thanks to the anti-inflammatory and antiseptic properties of its soothing azulene compounds.


Organic Calendula Officinalis (calendula) flower extract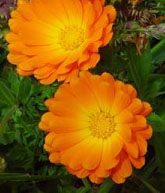 The extract of the Calendula officinalis (pot marigold) flower is hugely popular in herbal medicine and so safe and effective that it is used in natural baby products. It has amazingly strong bactericidal properties against pathogens such as staphylococci and streptococci and has long been noted for its anti-inflammatory properties. It is invaluable in combating rough, scaly, dry skin. Calendula officinalis prevents the formation of free radicals and protects cells from their destructive effects. No skin cream would seem complete without it.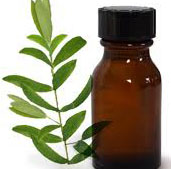 Organic Camellia Sinensis (tea tree) leaf extract

Camellia sinensis leaf extract is derived from the same plant used to produce Chinese tea (not to be confused with the Australian 'tea tree' or melaleuca alternifolia). Camellia sinensis leaf extract possesses strong antioxidant, antibacterial and anti-inflammatory properties. This extract helps repair damaged cells, improving skin tone and texture. Of particular interest to current researchers is a component known as epigallocatechin gallate or EGCG, an antioxidant polyphenol found in the green tea extract which is believed to slow the skin's aging process, acting against free radicals. Preliminary evidence suggests that green tea extract may inhibit certain enzymes, known as metalloproteinases, which contribute to age-related deterioration of the skin matrix.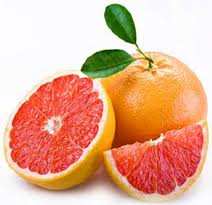 Citrus Paradisi (grapefruit) extract
Rich in minerals and antioxidants, grapefruit is said to have a cleansing and toning effect on the skin. Dubbed one of the "Seven Wonders of Barbados" because of its health-enhancing effects on skin, grapefruit extract is rich in citric acid (an alpha hydroxy acid), an effective exfoliator which helps loosen dead skin cells and exfoliate dry skin. Grapefruit extract is not only an impressive source of natural antioxidants, but also provides cosmetic benefits for the skin such as reducing skin melanin, increasing skin moisture and fighting wrinkles. It offers broad-spectrum antiseptic and antibiotic effects, improving quality and shelf life of the formulation.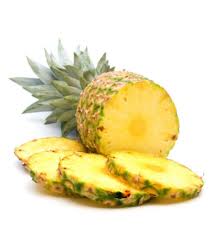 Ananas Sativus (pineapple) fruit extract

Don't underestimate the power of pineapple fruit extract: It sounds sweet and fragrant but imparts important qualities no skin moisturizer should be without. It acts as a free-radical scavenger and contains natural fruit acids. Pineapple fruit boasts AHAs and enzymes which moisturize, fight aging and counter fungal effects. One of pineapple's enzymes, bromelain, is anti-inflammatory, counters the growth of malignant skin cells, and has been used to treat inflammation and soft tissue injuries. AHAs in this fruit's extract help exfoliate, and the sugars it contains form hydrogen bridges with water on the skin and cause the water to be retained in the horny layer underneath, increasing resilience and softness. Pineapple extract also improves skin's elasticity and flexibility.

Hibiscus Sabdariffa (roselle) flower extract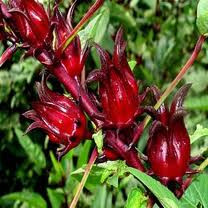 Hibiscus flower extract is an extract of a species of Hibiscus flowers commonly called the 'Roselle' plant. The calyces of the Roselle have been used in Thai medicine as antiseptics and astringents. The flower extract has been found to mimic the action of Alpha Hydroxy Acids. Studies have shown hibiscus sabdariffa extract to help soften keratin, a major component of the skin, which not only softens skin, but improves its moisture-binding capacity. High in vitamin C, this flower's extract aids wound healing, prevents cell damage and protects from free radicals.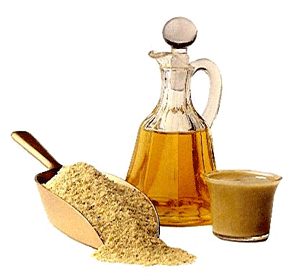 Organic Sesamum Indicum (sesame) seed oil
The seeds of the Sesamum indicum plant are pressed to obtain a pale yellow oil rich in fatty acids that protect the skin. Among these are linoleic, palmitic, oleic and stearic acids. Up to 40% of sesame seed oil is made up of linoleic acid, which helps boost its antibacterial and anti-inflammatory abilities. Sesame seed oil has been used in healing for thousands of years. As an antibacterial, it protects against common skin pathogens such as staphylococcus and streptococcus, and is both anti-fungal and antiviral. Sesame oil components neutralize skin-damaging free radicals, and are rich in Vitamin E, which improves your skin's beauty by nourishing, hydrating and moisturizing.

Organic Simmondsia Chinensis (jojoba) seed oil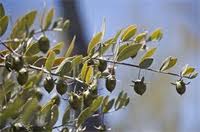 The Jojoba plant (Simmondsia chinensis) contains a wealth of skin-beautifying benefits. Years ago, whale oil was used in high quality cosmetics, but after the ban on whale hunting, the search was on for a suitable alternative. Jojoba oil is perfect solution. It needs no refrigeration, does not go rancid, and offers antibacterial qualities. It serves as a natural, non-greasy lubrication for even the driest skin, unlike harmful petroleum or mineral oils. It leaves a rich, velvety feel that helps minimize water loss and actually enhances skin's suppleness and flexibility. Jojoba oil is wonderful for people who suffer from sensitive skin conditions, including acne, psoriasis and eczema, and also serves to reduce wrinkles and aging lines. Moreover, jojoba promotes the growth of new skin cells and its anti-bacterial properties inhibit growth of acne-causing bacteria and reduce flare-ups. Jojoba oil is hypoallergenic and has been known to help lighten some skin marks and scars with regular use.


Persea Gratissima (avocado) oil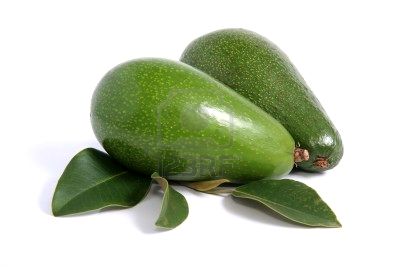 The luscious fruit of the avocado tree, Persea gratissima, is probably the most famous of skin care ingredients. Avocados yield a silky, deep-penetrating oil, rich in vitamins A, D and E, and lecithin, along with the mineral potassium, renowned for its regenerative abilities as well as its age-fighting ability to boost collagen and elastin cell growth. An Israeli study found that avocado oil actually increases skin collagen, which declines as we age. Avocado oil is especially effective when used in combination with a carrier oil such as sweet almond or grape seed oil. Avocado is high in sterolins, which have a reputation for reducing age spots and helping heal sun damage and scarring. Sterolins also impart wonderful moisturizing effects. Since avocado is easily absorbed and is a natural emollient with skin-regenerating properties, it is effective for those with psoriasis, eczema, or skin that is undernourished, dehydrated or sun damaged.

Mangifera Indica (mango) seed butter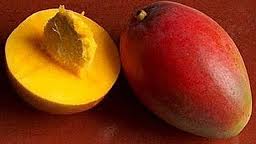 Mango seed butter is a fat obtained from the seed of Mangifera indica, the 'apple of the tropics'. A superb source of beta-carotene, vitamins A and E and essential fatty acids, this ingredient is ideal for improving and preventing dry skin. Mango butter was chosen, like some of our other ingredients, for its outstanding emollient properties and its ability to reduce skin cell degeneration while restoring skin's elasticity. Dermatologists recommend it to prevent stretch marks and minimize fine lines and wrinkles. Since it promotes healing, is used for a wide variety of skin rashes and irritations. Mango seed butter melts at skin temperature, making it ideal for skin care formulations. It helps combat the drying effects of some soaps and cleansers, and is a most excellent natural replacement for paraffin-based ingredients.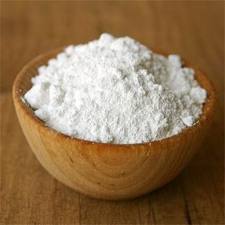 Organic Tapioca Starch
This food-grade viscosity-increasing ingredient imparts a smooth, creamy feel to our already luxurious ingredients. This gel-like starch derives from the familiar tapioca plant, consisting mostly of the starches amylose and amylopectin.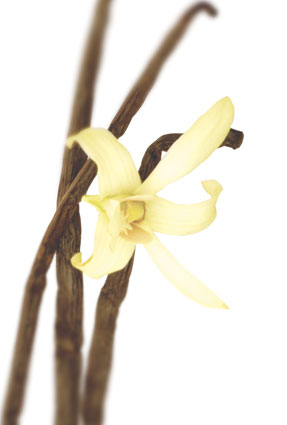 Natural Vanilla Flavor

I do not use any artificial fragrances in my beauty products including the Facial Cream. Instead, a natural vanilla oil has been added to give the cream a pleasant aroma that you may just feel tempted to try to taste it!




Phenoxyethanol
This is a semi-synthetic preservative used by such companies as Green People and Earth Friendly Baby. Because only a very tiny amount is sufficient, no other preservative can be used in such small amounts. Phenoxyethanol prevents bacteria growth, and so protects the shampoo and conditioner from spoiling. The FDA reviewed the safety of Phenoxyethanol and approved its use as an indirect food additive. The CIR Expert Panel also reviewed the safety of Phenoxyethanol and concluded that phenoxyethanol was safe as a cosmetic ingredient and noted that it was practically nontoxic via oral and dermal administration. The Panel reaffirmed this conclusion in 2007, as part of its scheduled re-evaluation of ingredients.


Ethylhexylglycerin

Ethylhexylglycerin is a compound derived from grains and plants. It is added as part of the full-spectrum preservative and antimicrobial qualities required for a superior quality product that lasts. It is a safe preservative, used in place of undesirable parabens, and is a proven preservative enhancer. It works by promoting rapid destruction of micro-organisms by reducing the integrity of their cellular walls. Another benefit is that it can be used in minute amounts to still achieve desired results, so you can see it is listed last indicating there is less of it in our cream than any other ingredient.