Good Morning Cherry Pudding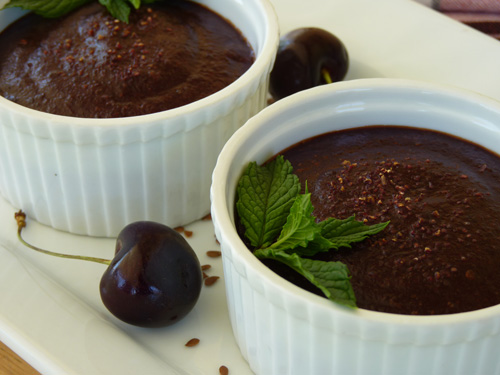 Courtesy of Beautiful on Raw
Published:
Preparation time:
Yield: 3 portions
Recipes with similar ingredients: cherries, dates, flax seeds, lemon
More recipes in category Dessert, Snack
User rating*:
* Hover the stars to rate this recipe
This seasonal dish works well for breakfast or as a spread on raw crackers.
DIRECTIONS
Ingredients:
2 cups cherries, pitted
3 Medjool dates, pitted and soaked for 30 min.
2 Tbs. ground flax seeds
3-4 Tbs. fresh lemon juice
pinch of orange zest
Blend together the cherries, lemon juice and dates in a blender until smooth. Adjust the taste by adding more lemon juice if desired. Transfer to a bowl and mix in the ground flax seeds. Cool in the refrigerator. Sprinkle with lemon zest just before serving.