What kind of brush or comb do you use?
---
Research shows that using a wood comb brings many benefits 
for your hair health.
This remarkable wooden comb might just be one of the reasons for the
legendary shine
and
strength
of Asian women's hair.
More than twenty

hand processes
bring these natural elements from their raw state to the finely finished product. The comb's teeth are smooth, clean and delicately shaped. Treated with high temperature and high pressure to help retain the natural luster of the wood, this finely crafted comb will not pull your hair nor scratch your scalp.
And, because it's made

of all-natural wood products
  no chemical plastics here!  
your peach wood comb will spell the end to static-electricity frizz! Wooden combs are carbon-based, as is the whole human body. Both hair and wood are negatively electrically charged, so using a wooden comb helps your hair lie flat, giving it a glossy, smooth look.
BUY NOW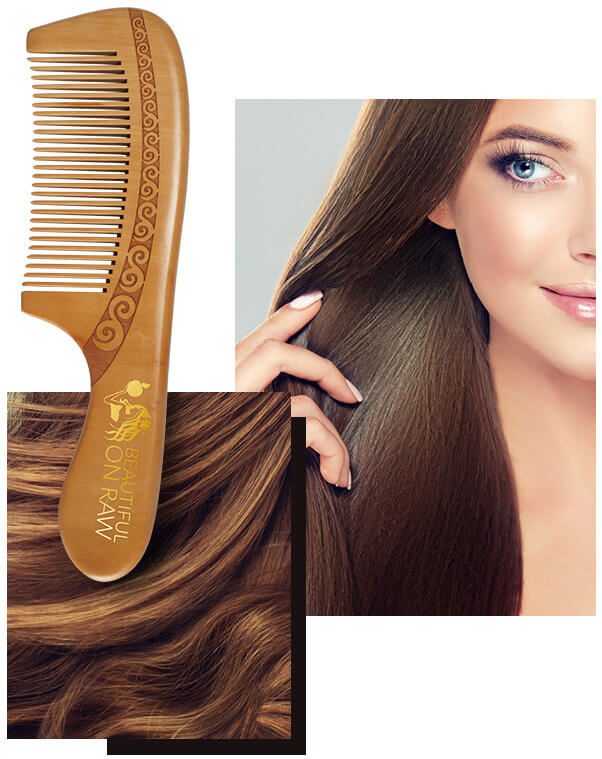 The paintings by August Renoir, Dante Gabriel Rossetti, William Paxton and many others 
show the Ancient and Very Beneficial Practice
 of Women Combing 
Their Tresses.
Wood combs help condition your hair.
They take natural oils from your scalp and coat your hair strands tip to shaft, giving your hair a natural shine. In doing this, wood combs glide more easily through your locks, reducing tangles and frizz, ridding you of wild hairs ready to be shed.
I'm now over 60
---
My book Your Right to Be Beautiful recommends brushing your hair 100 times daily for a healthier scalp and fuller hair. As you do this, you'll avoid the plight of most people over 40, who begin to lose their strands at alarming speed. 
Make sure you take care of your scalp daily.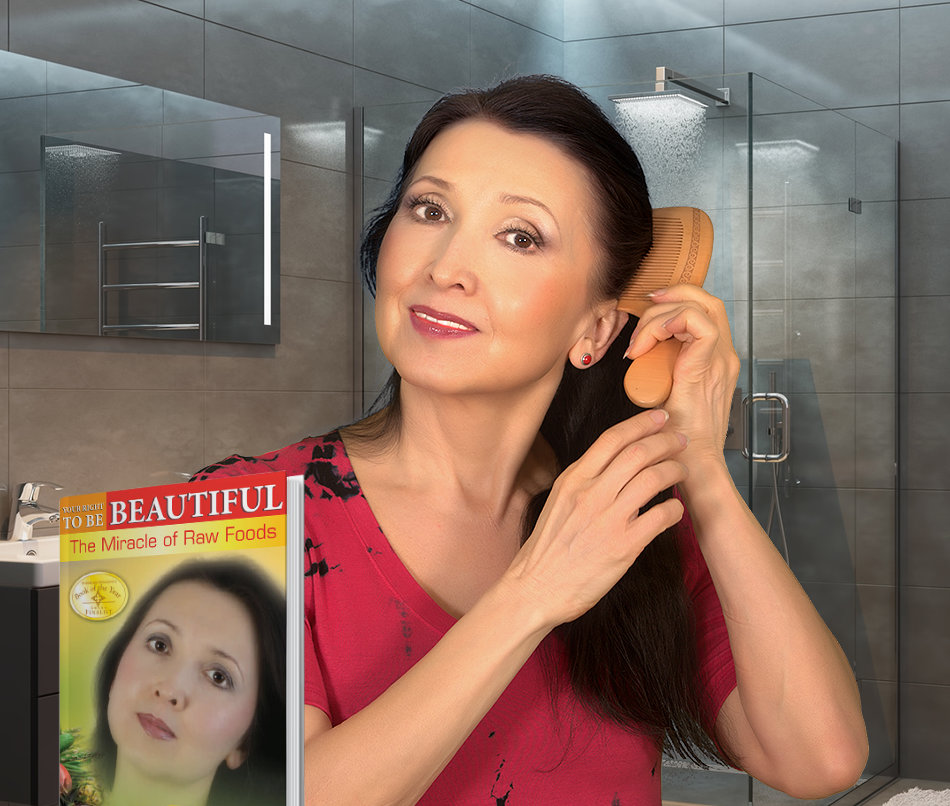 SPECIAL DEAL:

The Comb is My Gift to You
  AVAILABLE NOW!  

The comb is my gift to you with the purchase of 2 bottles 
of Your Right to Be Beautiful Scalp Tonic with 
Cayenne Pepper & Mustard Green Extracts.