Perfect Skin in 5 Steps

The following is a visual representation of my 5-step guide to perfect skin. It's an easy-to-follow system that will allow you to take advantage of the many benefits of the raw food diet and learn more about some of the essential cosmetic products to include in your daily beauty regimen.
This infographic, "Perfect Skin in 5 Steps" is available for download by clicking the image to the right. You can freely copy and save it to your computer, share it with your friends via email, Facebook or simply post it to your website or blog.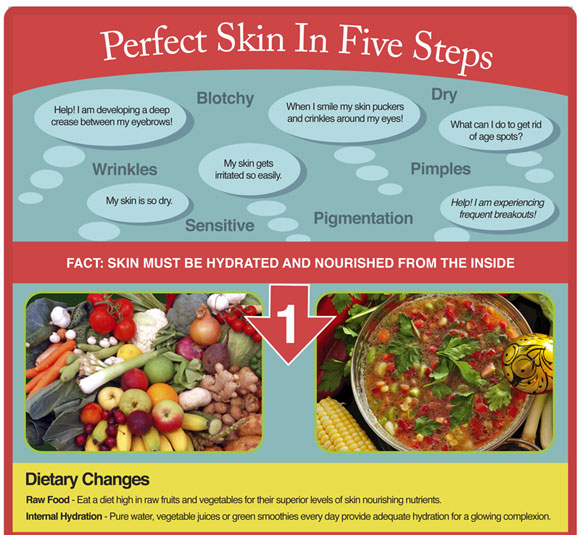 Learn more about the raw food diet in my books: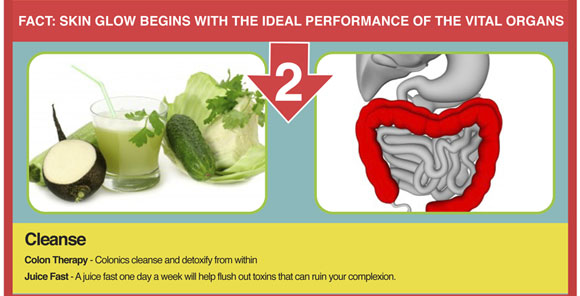 Learn more about the benefits of juice fasting.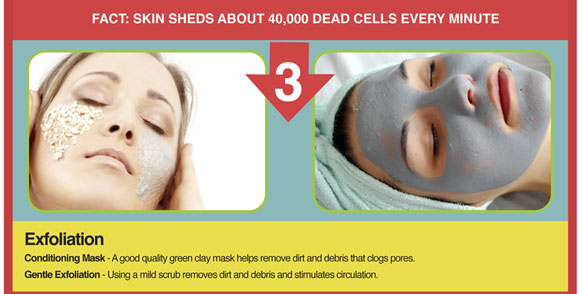 Read about our Herbal Green Clay Masque.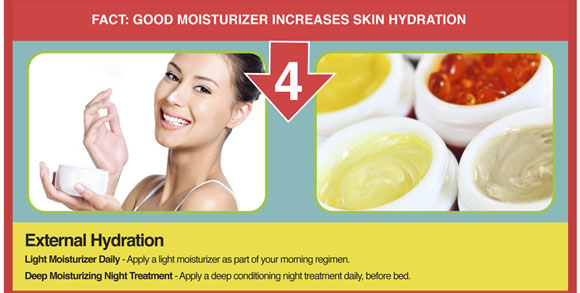 Learn about our GLOW Facial Cream with Sea Buckthorn oil and the Nourishing Night Cream.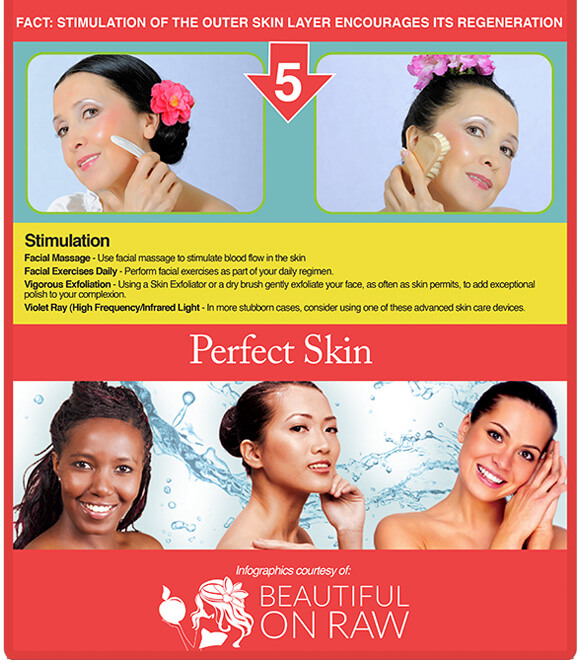 Additional information about:
Go to...