December 2011 Raw Food Testimonials
January 7th, 2012
December 2011 Raw Food Testimonials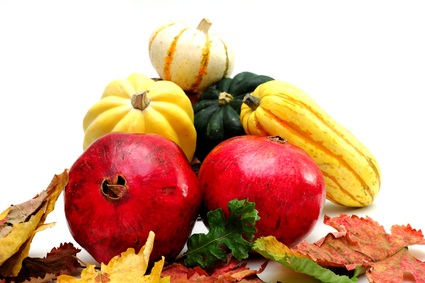 12/30/2011
Dear Tonya, :) I saw your testimony on YouTube and it was so heart felt, I saw the amount of effort you had put into strengthening your hips and I had to say, you did an extraordinary job, keep inspiring people, it led me to look for you on facebook, it's truly inspiring! :)
— A.Z.
12/24/2011
Hello, I want to start off by thanking you for changing my life, health, and happiness. I have been predominately raw for over 7 years now after reading your first book, and I have to tell you that I wake up everyday feeling fantastic. I am in my LATE 20's and just yesterday a neighbor guessed my age at 14! From my example alone, I have influenced countless friends and family, and I believe the circle will just keep widening.
Clean living is such a blessing. I know that I have the diet part down, and I also choose to live simply, but recently I have had this gnawing feeling in my gut about spirituality. I know from your books that this is important to you, and I truly believe that you have an opportunity to have some serious influence on us. The way you write is so beautiful and convincing- it is my hope that if you were to write a book on Christianity it could have the same life-changing effect over so many of us as your diet books did. I just wanted to be one more voice to prompt you to consider it, just in case you were thinking about this and needed a little more push. Thank you once again for sharing all your knowledge and wisdom. Please know that you are making a huge impact on so many of us.
Cheers,
— M.
12/20/2011
Thank you for connecting with me, Tonya. Your work with quantum eating and dry fasting is truly inspiring me to take my diet and life to the next level!
— K.S.
12/19/2011
Thank you for the hair tonic. It works really well. I was using Rogaine which, according to many people on the web, causes under-eye bags/pockets to appear.
— E.
12/19/2011
I love your facial cream so much!! I recommend it all the time to friends, family, and strangers. :-)
— S.
12/15/2011
I've used your hair tonic for the last month and it has literally stopped my hair loss! I also love the fact I can use it in the morning after shampooing and it doesn't make my hair oily or limp. I just ordered and received your shampoo and conditioner, so I'm hoping with the 3 items I will now start to see some hair growth.
— S.
12/14/2011
Hi, Tonya, I am excited and look forward to reading your new book. Currently, I am rereading all your books. I am awed with the beauty, truth and passion in your books. It really has been a life changing experience for me. I love your honesty... Very refreshing.
— V.
12/13/2011
Several years ago my health failed and as I searched the Internet for help. I blundered upon the Raw family and fell in love with the Boutenko's. I was devastated when the family went in different directions. As a matter of fact I first heard of you through Victoria Boutenko and have read most of your books. I have also searched for info from Hallelujah Acres and read Hippocrates Health Institute magazine for years…
I am interested in learning all that I can and I love your comparisons. I always wonder where you are going when you start sharing your side and comparing it with other opinions and I am never disappointed. Your honesty, your wit and your command of the English language leave me speechless. I was born and raised here, I am 70+ years old and I have trouble expressing myself. You are amazing. You are a perfect role model for raw eating. I have read Quantum Eating and agree with you concerning beauty and nutrition. Your skin is beautiful, your tummy is flat and your waist is small. Hmmm I have a long way to go and a short time to get there but I am working on it.
I feel that raw is the way to go but being old, living in a remote area and on a low income I have been unable to do so. My situation is very similar to those you describe in Russia trying to eat raw. I just don't have access to enough fresh produce and forget the organic stuff. I go to Sam's once a month and stock up on carrots, celery and salad greens. A few bananas and if the other fruit is decent I get a little of it but before the month is over… well, I do the best I can with what I have.
BTW I love your hair and skincare products. I enjoyed using the "old" cream and I also enjoy the "new" cream. I have rosacea and I have read Sea Buckthorn oil is good for it sooo I am hoping for a miracle. Depending on you to keep me informed…Keep up the good work.
12/12/2011
Best newsletter yet! Please share more information - these direct email quotes from raw foodists were SOOO inspiring! Along with listing their varying diets, this was a great newsletter!
— R.
12/12/2011
Dear Tonya, thank you for the wonderful, healthy information:-). I'm feeling beautiful outside and inside thanks to Your information and recommendation. Waiting for the next Newsletter about Raw food and beauty.
The best wishes,
— E.
12/12/2011
I will be 50 in two weeks. I just started performing the facial exercises a week ago and can already see some difference. There is already a slight lift above my eyes, my nose looks different, and the droop is not as pronounced on the upper sides of my mouth. I drive a lot at night and do the exercises in the car (no one can see me!) that don't require my hands. Others I fit in here and there when I have a minute of privacy during the day. So I am getting most of the exercises in multiple times each day. I can't wait to see what a month of these exercises will do for me. You look absolutely beautiful and are a great inspiration.
— J.