Cold Weather Skincare Tips
---
Published: (November, 2014)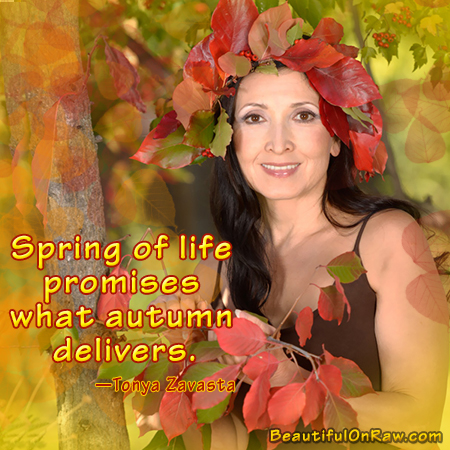 Do You Know How to Keep Your Skin Moisturized in Cold Weather?
​Cold Weather Skincare Tips
Cold weather can play havoc with your beauty regimen, leaving you with dry, flaky skin. But you don't have to live on an ice floe to worry about that—any colder-than-usual weather can do the same. Here are my top four cold-weather skincare pointers…​
One...It's time! The very first day you turn on the heat for autumn's cold weather, you start drying your skin. Tip…Turn that heater to a lower setting before going to bed. You'll sleep better…the lower setting will be easier on your skin…and you'll save some household heating energy and dollars! If you have a humidifier, dig it out and run it in your bedroom a couple of hours before bedtime. Hydrated skin is happy skin!
Two…Moisturize more! And make sure your moisturizer meets the specific requirements of cold weather. If you're using a water-based moisturizer, be sure it contains effective humectants—ingredients that hold onto water—to lock moisture within your skin. This is doubly important when you're over forty. Examples of humectant ingredients used in facial creams are glycerin, propylene glycol and hyaluronic acid.
An even better example: Aquaxyl™—the special blend of humectants I add to my Glow Facial Cream and the Advanced Age-Defying Serum. Aquaxyl™ creates a barrier that helps protect your skin. It keeps dryness out and holds moisture in, working to keep your skin hydrated, so it stays soft, bright, and dewy.
Another option: Use oil-based cream rather than water-based. Oils form a protective layer on the skin that helps it retain more moisture. 
Three…Hydrate from within. Here and there on the internet, an occasional dermatologist or cosmetologist is catching up with what I've been saying for years. We used to be told: Drink water. But drinking plain water, I've been preaching, isn't the best way hydrate your skin. Says one of the web's catch-up artists, "I see clients at [my] spa who drink their 10 to 12 glasses of water a day and still have super-dry skin. [Water] just doesn't do that much."
So what does work? Simple: Be sure you enjoy fresh-squeezed vegetable juice regularly (ideally daily!), eat raw foods, and cut out processed foods as much as you can.
Four… Eat more foods rich in omega-3 fatty acids. These limit water loss in skin cells. There are three important omega-3 fatty acids:
ALA—alpha-linolenic acid, found in a wide range of foods
EPA—eicosapentaenoic acid, mainly found in fish
DHA—docosahexaenoic acid, found in fish and seaweed
What if you don't eat fish? You can get good amounts of the short-chained ALA in flaxseeds, hemp seeds, walnuts, and leafy greens. 
What about the other two: EPA and DHA? They are "conditionally essential" fatty acids. The healthy body makes them from ALA, but you may need to take in EPA and DHA directly because of inefficient conversion from ALA or because you're getting insufficient ALA. It's best to be sure you're getting the right omega-6 to omega-3 ratio. Your best bet there: raw hemp seed.
For more beauty tips check out my ebook Guide to an Ageless Face.
Introducing… Our New Pore Cleansing PetalPad
What is it? It's a flexible silicone pad you can use to gently clean and massage your face, with radiant results. Made just for the face, our Purifying PetalPads are manufactured from 100% food-grade silicone material. They are lightweight, flexible, easy to store and transport. And easy to clean, too! Learn more in my short video below:
How to Clean Pores with PetalPads
​Our Purifying PetalPads use tiny bristles to invigorate your skin and clean pores, helping you exfoliate and soften your skin. Now, you can deep-cleanse without irritation. 
Use the PetalPads with your favorite cleanser, and bring your facial wash to a whole new level. You'll love the fast foaming action, giving you full use of your cleanser, saving you money. 
The PetalPads' slight friction traps residual makeup and debris, leaving your skin clean, radiant, and soft. And it's a beautifully gentle exfoliation tool. No irritation. No battery. No charger. Low cost. Convenient. Easy.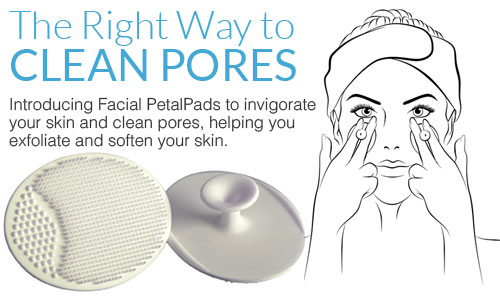 Gentle, yet effective, the Pore Cleansing PetalPads make your facial cleansing more like pampering than scrubbing. Even if you have extremely sensitive skin, you'll feel no irritation. The new PetalPads are available in our Online Natural Beauty Store.