Dry Skin ... Take Control!
---
Published: (May, 2012)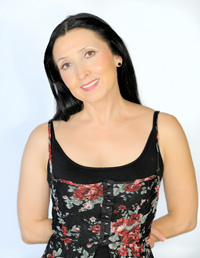 To have or not to have dry skin is entirely up to you.
Consider the soles of your feet. If you've ever had a pedicure, you know how soft and smooth your feet can feel. But then in a few days, your skin begins to roughen up again, and calluses start to appear. Why calluses? And why so quickly? Simple answer: Your feet take the whole brunt of your weight; so dead cells get compressed under your body's weight. There's the cycle...Feet enjoying a pedicure, get a good scrub, dead cells are removed―feet are happy, soft, healthy... left alone, ultimately neglected―feet get dry, hard, unhappy.
The skin of your feet isn't (relevantly) any different from all your other skin―the feet are just an extreme case. The fact remains: They both like scrubbing. The same causes and effects apply all over―your hands and face included. Elbows, too.
Recently I found I'd neglected my elbows. They'd became rough and were beginning to chap. Then I started to brush them regularly―just as I urge brushing the face. Within days, my elbows again became smooth and soft.
Dry skin often results from simple negligence.
Cosmetologists and dermatologists mostly insist on extremely gentle―sometimes downright ineffective―methods of exfoliation. I've never seen them recommend anything as aggressive as my dry brushing. As a result, a glowing complexion is a complete novelty to the public that follows their advice.
It's often true, and we've all seen it before: If everyone says one thing... bet the other way! In this respect my methods are controversial. But it's often in original, long-neglected, sometimes in outright condemned practices that I've found real hidden gems. "Popular wisdom" counts for nothing, by itself. You want results―right? So join me in trying out innovative ways of exfoliation, and get those results you want.
Facial Skin Exfoliation
If you've been shy about trying my facial brushing technique, here's a great chance to establish an enjoyable daily exfoliation practice, sort of a prerequisite to a dry brushing routine. 
To dry brush twice per day is too much for any skin, however to use one technique in the morning and another at night might raise the level of your exfoliation an additional beautifying notch. I find that the Skin Exfoliator works better with a light moisturizer and therefore it's more approapriate for mornings. I usually use the Skin Exfoliator in the morning and the Facial Brush at night.

Also, if your skin is not ready for regular dry brushing, this is an excellent way to build up your skin resilience. To learn more, visit this link and watch  my Exfoliator video on YouTube .