PetalPads
Introducing … Our New Pore Cleansing PetalPads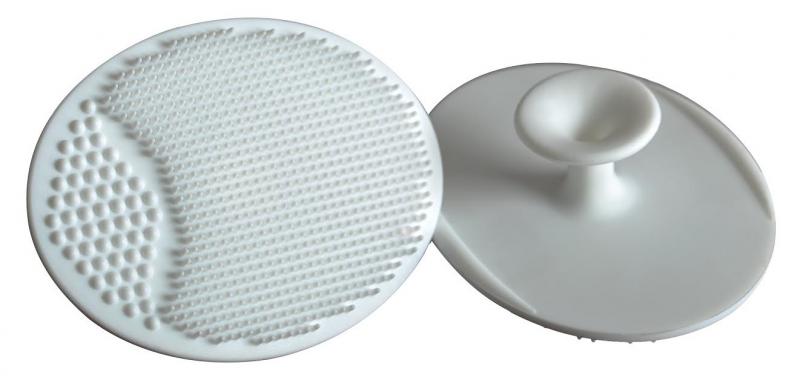 What is it?
It's a flexible silicone pad you can use to gently clean and massage your face, with radiant results. Made just for your face, our Purifying PetalPads are manufactured from 100% food-grade silicone material. It's lightweight, flexible, easy to store and transport. And easy to clean, too!
Our Purifying PetalPads use tiny bristles to invigorate your skin and clean pores, helping you exfoliate and soften your skin. Now, you can deep-cleanse without irritation. Get the dirt and oil out that you didn't even realize was being left on your face, day after day. You'll feel a cleaner face after just one use!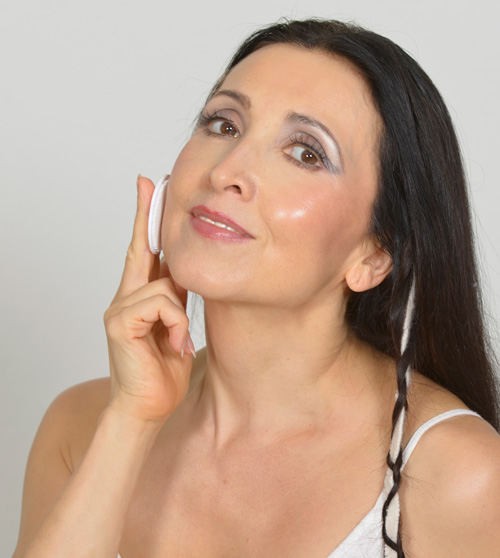 Struggling with acne?
You'll find real improvement after even a week of daily scrubbing with the Pad. Our Pad's flexibility lets you reach into small spaces where blackheads build up.
Use the PetalPads with your favorite cleanser, and bring your facial wash to a whole new level. You'll love the fast foaming action, giving you full use of your cleanser, saving you money.
The PetalPads' slight friction traps residual makeup and debris, leaving your skin clean, radiant, and soft. And it's a beautifully gentle exfoliation tool. No irritation. No battery. No charger. Low cost. Convenient. Easy.
Gentle, yet effective, the Pore Cleansing PetalPads make your facial cleansing more like pampering than scrubbing. Even if you have extremely sensitive skin, you'll feel no irritation.
Use it in the morning—a perfect waker-upper. The PetalPads feel so good, like hundreds of gentle little fingers on your face.
What about the Clarisonic brush?
Isn't that even better? Think convenience and cost. At $99 plus the cost of replacement brush-heads, the Clarisonic must be plugged in to work. Many find the Clarisonic irritating to the skin if used more than once a week. But we need cleansing every day. Our Pore Cleansing PetalPads are gentle enough to use every day.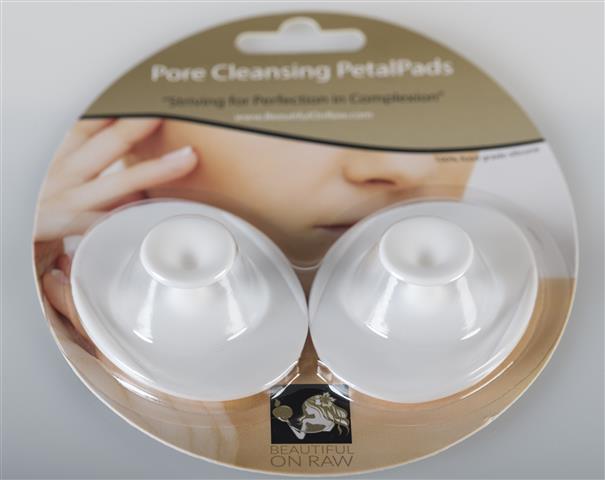 Keep one in your travel bag.
The PetalPad is small, soft, and flexible. It dries fast, too—perfect for keeping an extra one in your overnight kit.
Use it while rinsing your face. Just keep rinsing off the cleanser and brushing with the PetalPads till you feel the squeak. Use it as a makeup remover, too. Cleanse a few minutes extra. You'll enjoy the soft massage, and you'll be giving your facial skin a good stimulating workout.
Our Facial Pore Cleansing PetalPads come in a handy twin-pack. Keep one in your bathroom, one in your travel kit. Or use two at a time, one in each hand.
Usage Instructions: