Oily Hair Help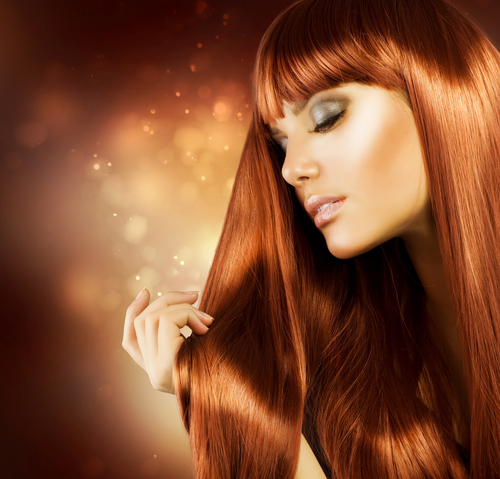 Excessively oily hair can have several causes ranging from humidity to puberty to over consumption of fats and sugars. Hormonal imbalances, however slight, can set the oil glands, known as sebaceous glands, to working overtime. Stress can sometimes cause this as well.
Oily hair is actually caused by an oily scalp. If you have very fine hair, you have more sebaceous glands per square inch than someone with coarse or thick hair, and if your hair is straight it tends to wisk the oil from the glands down the hair faster.
One of the first things people do, and oftentimes one of the worst, is to shampoo too often. This actually strips the hair of the oils that it does need and causes it to produce more. Meanwhile, the hair gets drier and the scalp gets oilier. Applying conditioner afterwards only weighs the hair down. Try working your conditioner into the ends of the hair and you may experience better results.
Dry shampoos are often used by people with very oily hair. All dry shampoos rely on some type of powder as their active ingredient, which is worked into the hair and left on for a short amount of time. The powders will absorb excess oil and can then be brushed or shaken out, leaving the hair feeling and looking cleaner and more manageable.
Dry shampoos are not a permanent solution and do nothing to correct the causes of excessively oily hair. They tend to leave a residue after a while that is difficult to remove. They are, however, suitable for occasional use if the need should arise. One popular recipe for dry shampoo is to blend together 1 cup of ground oats and 1 cup of baking soda. Massage the desired amount into the hair and shake or brush out after about 15 minutes.
For use after regular shampooing, make a rinse out of either 1 quart of water with the juice of two lemons squeezed into it, or 1 pint of water with 1 Tablespoon of apple cider vinegar added. This will help cut down on oiliness and residue.
Raw food diet is the best permanent solution for oily hair. Combine the detoxifying and oxygenating properties of the Violet Ray daily with the cleansing and balancing effects of the raw food diet and you will see that your patience and diligence will be rewarded. You can look forward to your very own long term improvements... soon!