Tonya Zavasta Media appearances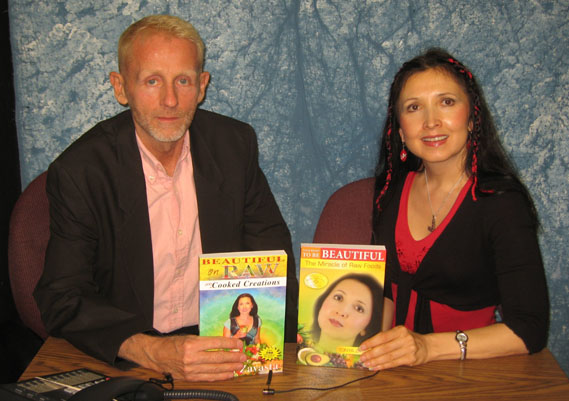 News Channel 3, Memphis---February 2004
Tonya on "Live at 9:00 with Alex & Marybeth"
Tonya & Regina at Peabody Place
CBS Evening News with Bob Schieffer--November 17, 2005
Mika Brzezinski on Raw Food(Hi quality)
Mika Brzezinski on Raw Food(Low quality)
Get Fresh! Raw Food Magazine--2006-2011
Tonya has been a regular contributor in each quarterly installment of Get Fresh!, a U.K. based raw food magazine, and also the most popular raw food magazine in the world. Tonya was also featured on the cover of the Summer 2009 Issue.

Красота и Здоровье (Beauty & Health)---Setember 2011
Tonya was featured discussing the raw food diet and providing raw food recipes on page 145 of the September, 2011 issue of Красота и Здоровье (Beauty & Health), a magazine based in the Russian Federation.