Avocado Kale Smoothie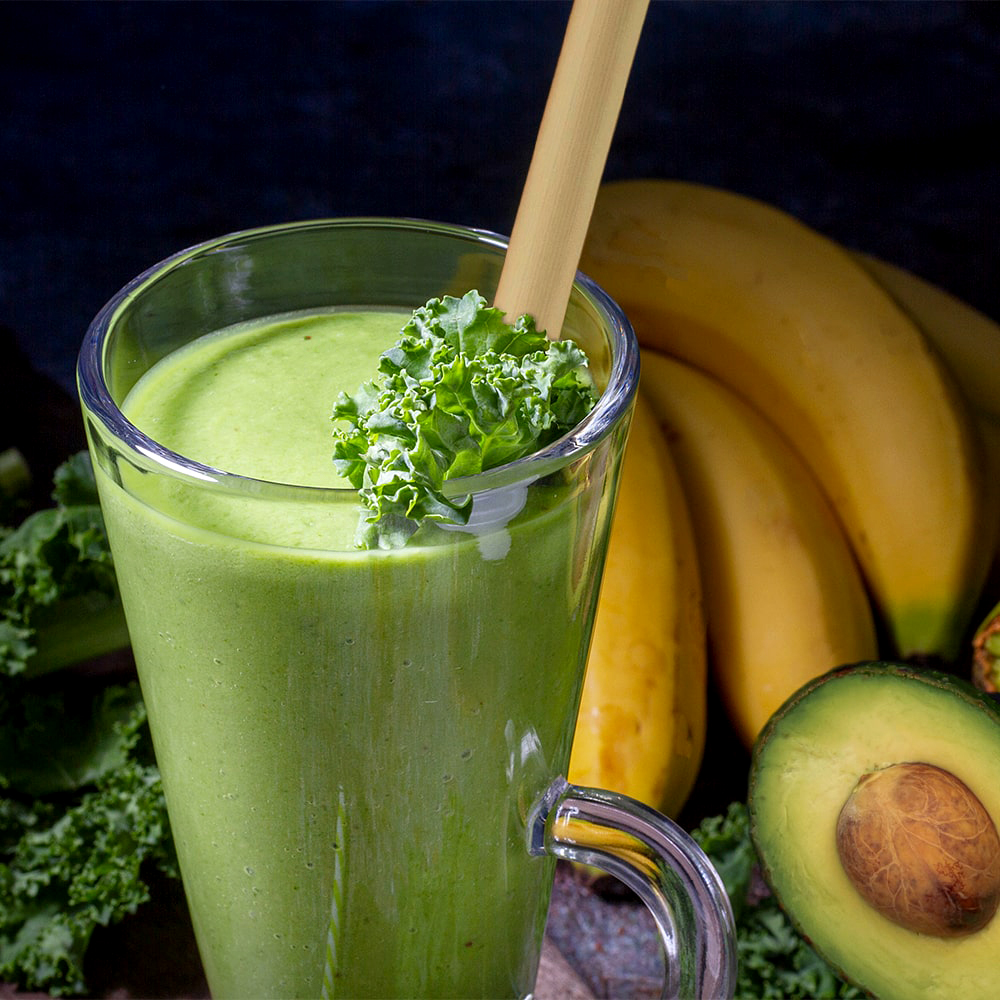 Perfect for breakfast, this easy-to-make smoothie will bring you tasty delight—and powerful antioxidants—any time of day and all through the year.
Recipe Author: Beautiful on Raw
Preparation Time: 5 min
Serves: 2
---
Ingredients:
1 cup of water
2 bananas
3 leaves of kale
the pulp of half a ripe avocado.
Instructions:
Wash the kale leaves well. Cut the hard vein in the center of the leaves, and discard. (This vein can add a slightly bitter taste to your smoothie, so I advise removing it.)
Cut the avocado in two. Put bananas, kale leaves, avocado pulp, and water in the blender. Beat at maximum for a couple of minutes, and it's ready. Enjoy immediately, as avocados and bananas tend to turn dark with exposure to air.
Ingredients: banana, leaves of kale, avocado
Recipe Type: Smoothie