Carrots, Sweet Potato and Greens Juice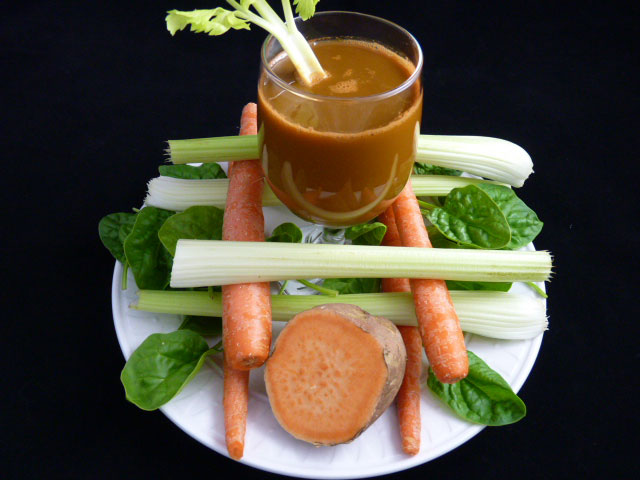 Orange is the color of the day. Not without the greens, though: they will significantly boost the nutritional value of this juice.
Recipe Author: Beautiful on Raw
Preparation Time: 20
Serves: 1
---
Ingredients:
4 medium size carrots
half of a sweet potato, peeled
4 stalks celery
2-3 handfuls of spinach
Wash and cut all the ingredients.
Juice, and enjoy right away.
Ingredients: carrot, celery, spinach, sweet potato
Recipe Type: Juice