Watermelon Basil Lemon Juice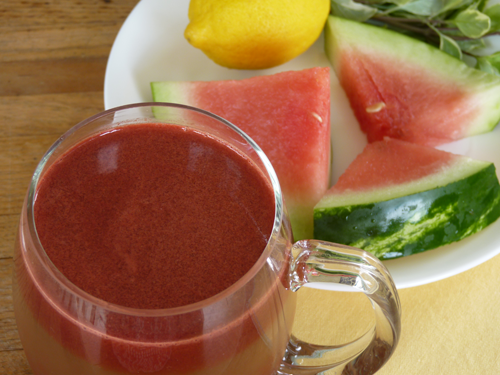 For those times when you can't get enough watermelon and/or basil is taking over your garden bed.
Recipe Author: Beautiful on Raw
Preparation Time: 15 min.
Serves: 2-4
---
Ingredients:
1 small or ¼ of big watermelon, outer skin peeled, inner rind intact, and sliced
1 lemon, peeled and quartered
1 cup loosely packed fresh basil leaves
Directions:
Juice all ingredients in a juicer, stir with a spoon and enjoy.
Ingredients: watermelon, lemon, basil leaves
Recipe Type: Juice