Flax-n-Berry Porridge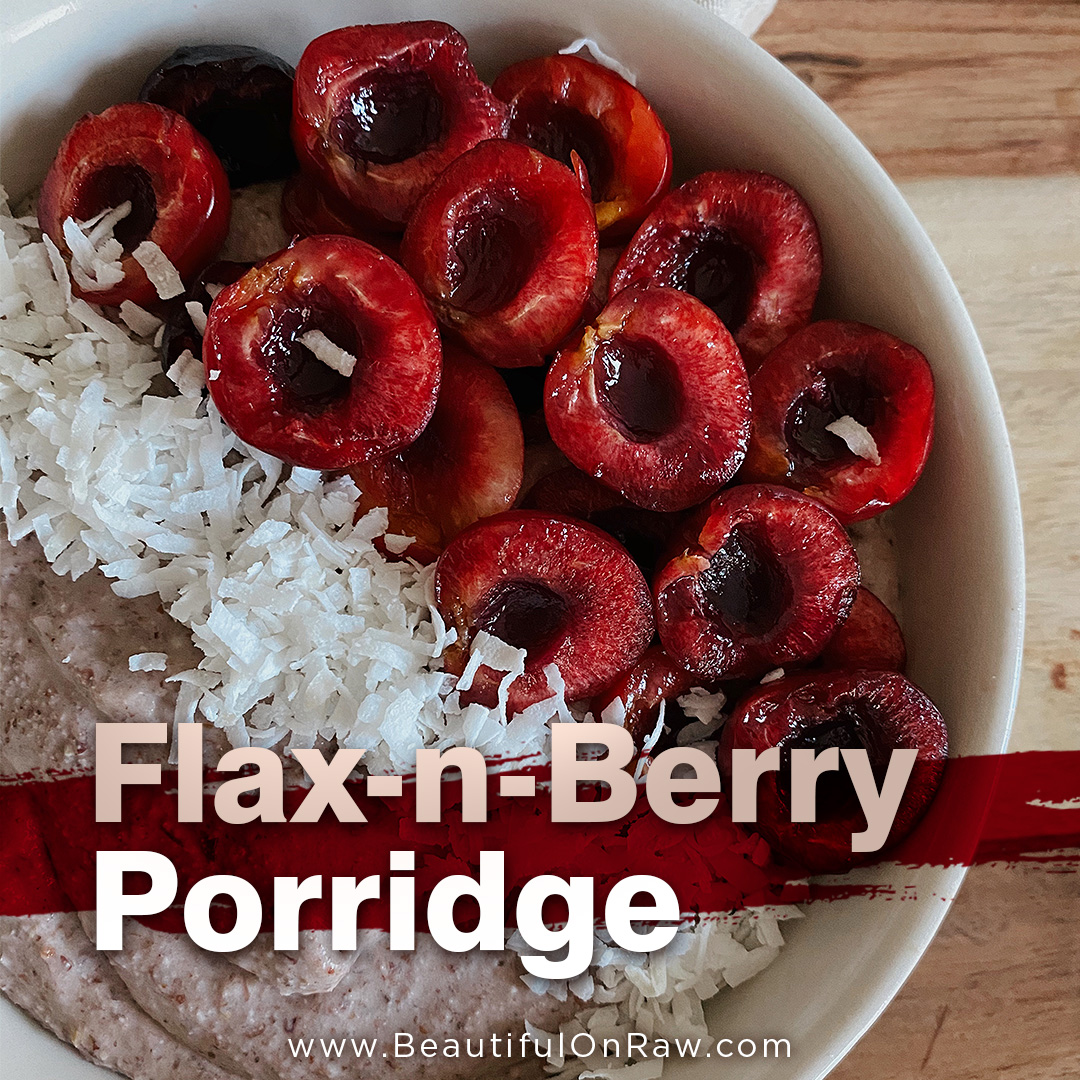 A delightful departure that nonetheless maintains its respect for the traditional breakfast porridge. Your digestive system will love it!  

Recipe Author: Beautiful on Raw
Preparation Time: 20 min
Serves: 2
---
Ingredients
4 Tbsp flaxseed, soaked overnight
2 Tbsp chia seeds, soaked overnight
1 cup almonds, soaked overnight
1 cup raspberries
2 Tbsp hemp seeds
5 Tbsp coconut milk
1 Tbsp coconut butter
Berries, coconut chips for serving
Place chia and flax seeds in a bowl. Cover with filtered water and leave overnight in the fridge. Do the same with the almonds. In the morning, rinse the almonds and seeds. Add all the ingredients in a blender and blend until smooth. Top the mixture with berries and coconut chips to taste.
Ingredients: flax seeds, chia seeds, almonds, hemp seeds, coconut, raspberry
Recipe Type: Breakfast