Raw Blackberry Mini-cakes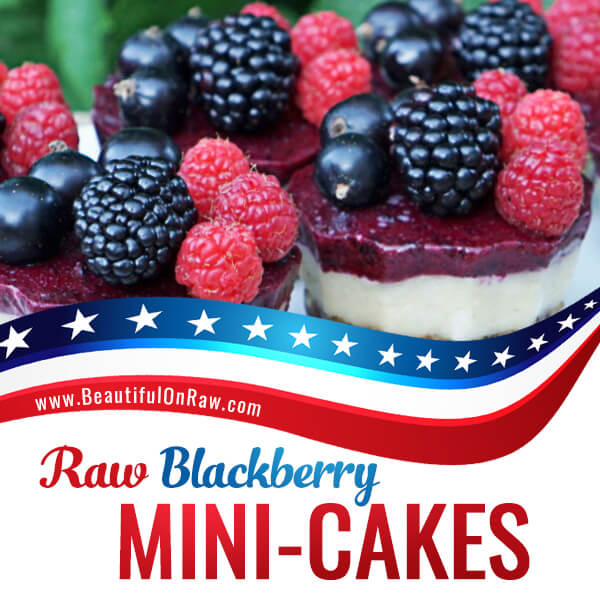 When you're not up for some big, heavy dessert, here's a nice, mini-dessert sure to please family and guests alike.
Recipe Author: Beautiful On Raw
Preparation Time: 50 min
Serves: 6
---
Ingredients:
First layer—Crust: 1 cup of dates, ¼ cup of pecans
 Second layer—Cashew butter: 2 cups of soaked cashews, 2 tbsp. of coconut oil, 2 tbsp. of honey
 Third layer—1 cup of fresh blackberries, 5 tbsp. of melted coconut oil.
Directions:
Blend all ingredients for the crust in your food processor. Press the mix evenly into the openings of a 6-slot cupcake pan. Then blend the ingredients for the cashew butter until smooth and creamy. Scoop the butter on top of the prepared crust as a second layer and press it firmly. Put in refrigerator to set for about 15 minutes.
While you wait, mash the blackberries until smooth, add the coconut oil, and mix well. Then, using a spoon, fill the cupcake slots with the blackberry mixture. Place the pan in the fridge for 20 minutes to set. If you prefer, you can even freeze them halfway. Decorate with your choice of berries and…enjoy!
Ingredients: cashew, dates, pecans, blackberry, coconut oil, honey
Recipe Type: