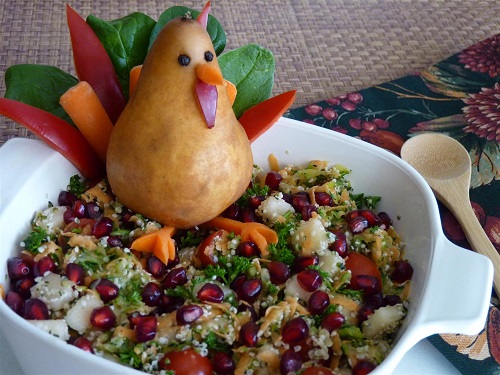 Recipe Author: Beautiful on Raw
Who said that raw foodists don't eat turkey and stuffing for Thanksgiving? Surely they do. Here's what you get when you don't have expectations: the stuffing that won't cause a post-Thanksgiving meal nap, and the turkey that will make every guest, big and little, smile.
---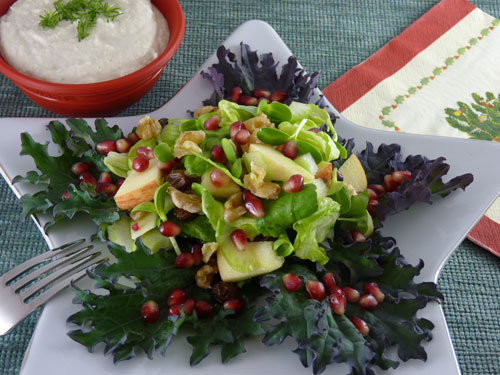 Recipe Author: Beautiful on Raw
Since the late 1800s, when this salad was first made at the Waldorf Hotel in New York City, it has gone through many transformations. The core ingredients, however, did manage to survive over the years. This hearty salad is easily adaptable for those living on raw foods by replacing the traditional mayonnaise-based dressing with some version of a raw nut-based mayo.
---
Subscribe to pomegranate