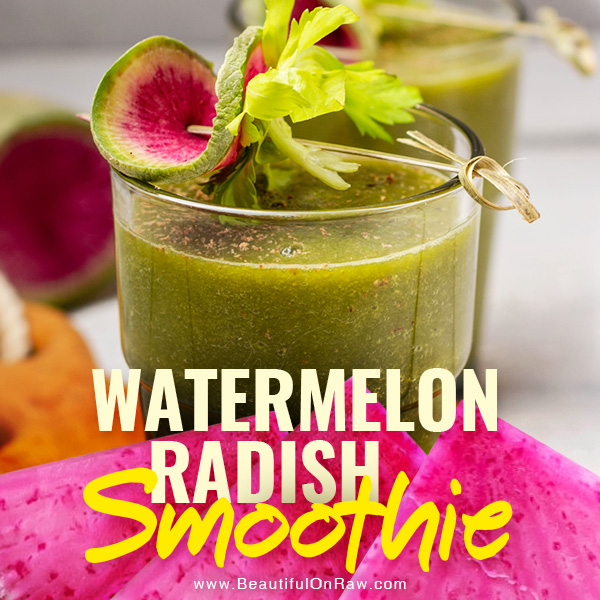 Recipe Author: Beautiful On Raw
This energy-producing smoothie is the perfect way to start your day! Watermelon radish is a great source of vitamins C and A, as well as niacin, and it's got fiber. What does the watermelon radish taste like? It has a milder taste compared to other types, and is less peppery, and the flavor mellows the more mature the radishes become! 
---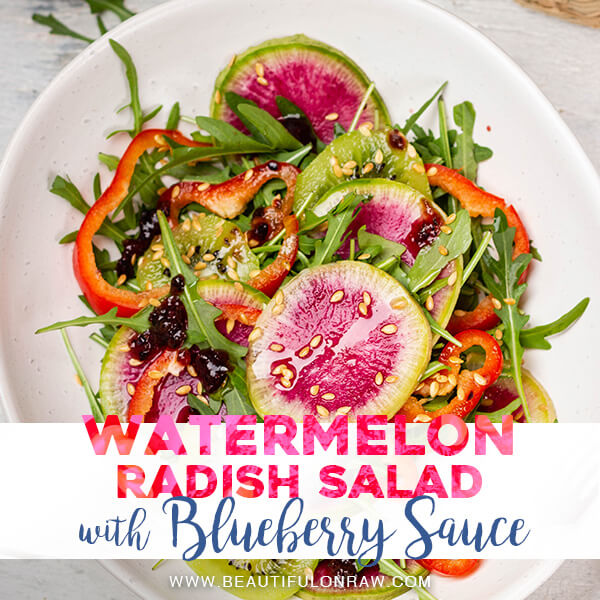 Recipe Author: Beautiful On Raw
This bright salad with an unusual berry dressing will be a spring favorite. Bright, juicy, crisp, and refreshing! Not familiar with watermelon radish? Another name is heirloom Chinese daikon radish. So, you'll easily find it in Asian stores in spring or late fall. It does taste like a radish, with just a hint of sweetness. It will perk up any salad, by giving it a festive colorful look.
---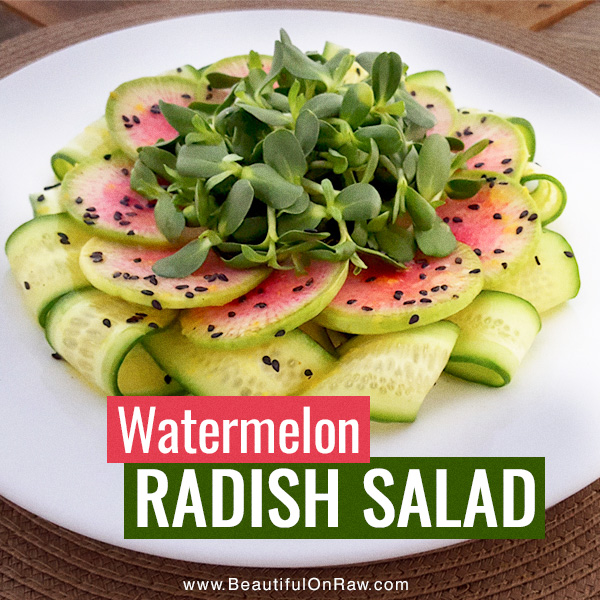 Recipe Author: Beautiful On Raw
The vibrant color of the radish with the crunch of sunflower sprouts and zesty dressing makes this dish so appealing and refreshing!
---
Subscribe to watermelon radish