Hemp Coconut Salad Dressing
Hemp Coconut Salad Dressing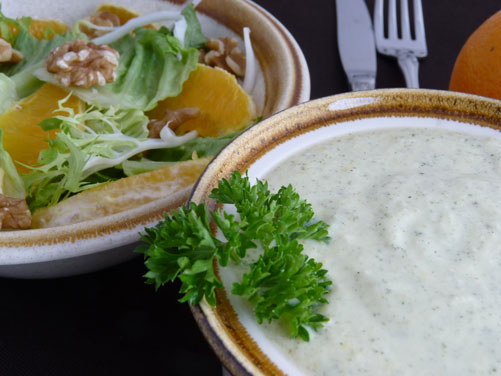 Coconut and hemp seeds provide a perfect marriage of complete protein and healthy plant-based fats to round up any green salad.
Recipe Servings: 4
Recipe Total Time: 20
Ingredients:
"meat" of 1 young Thai coconut (about 1 cup)
½ cup raw hemp seeds
¾ cup coconut water
1 yellow bell pepper, seeds removed, chopped
2 Tbs. fresh lemon juice
¼ tsp. Celtic sea salt, or to taste
pinch cayenne pepper, or fresh hot pepper to taste
½ tsp. kelp granules
Combine all ingredients in a high-speed blender, and blend on high until the dressing is smooth. Keep refrigerated until ready to serve with your favorite salad.