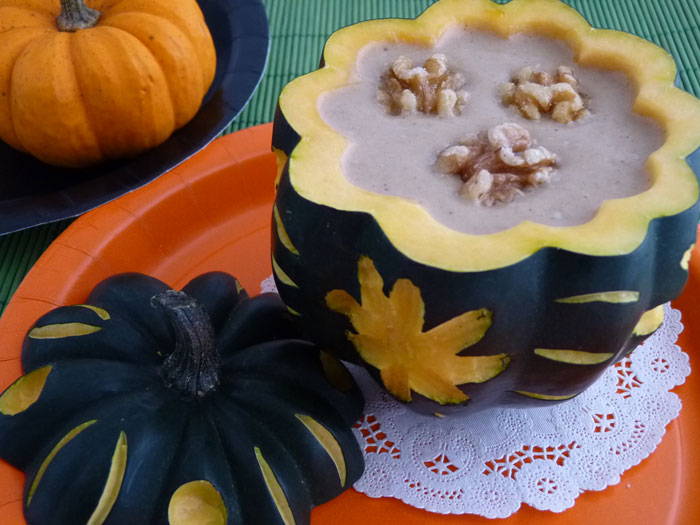 Recipe Author: Beautiful on Raw
You don't need any special skills to make simple containers for a special holiday breakfastor Halloween party treat – pumpkin pie smoothie. It will taste good in any vessel you choose to serve it in. You might find your family enjoys "liquid" pumpkin pie so much, that it will become your daily fare when you can get a hold of pumpkins this season.
---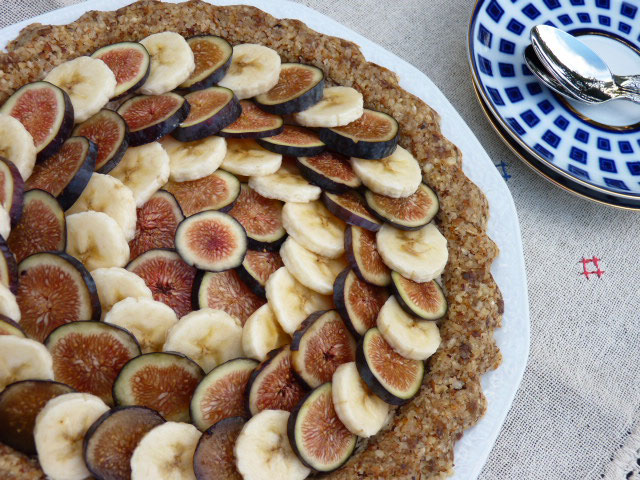 Recipe Author: Beautiful on Raw
Take advantage of the prime fig season to make a delicious banana fig tart, which tastes even better when shared with family and friends.
---
Subscribe to almonds