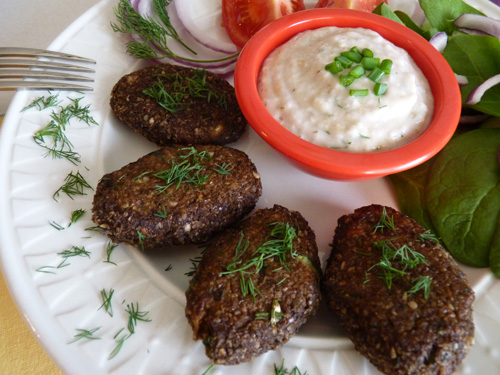 Recipe Author: Beautiful on Raw
Along with juicing and using sunchokes in salads and soups, you can also incorporate them into "meat" balls, vegetable patties or latkes, like in the recipe below. The latkes make perfect non-messy finger foods, and can be used with a variety of dips or spreads.
---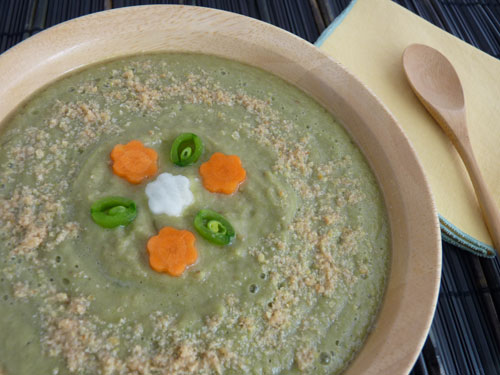 Recipe Author: Beautiful on Raw
Blend Jerusalem artichokes and sugar snap peas into this refreshing savory soup, and it will put you in the mood for spring right away. And if you have a garden, don't forget to leave a bit of both vegetables for planting this spring as well!
---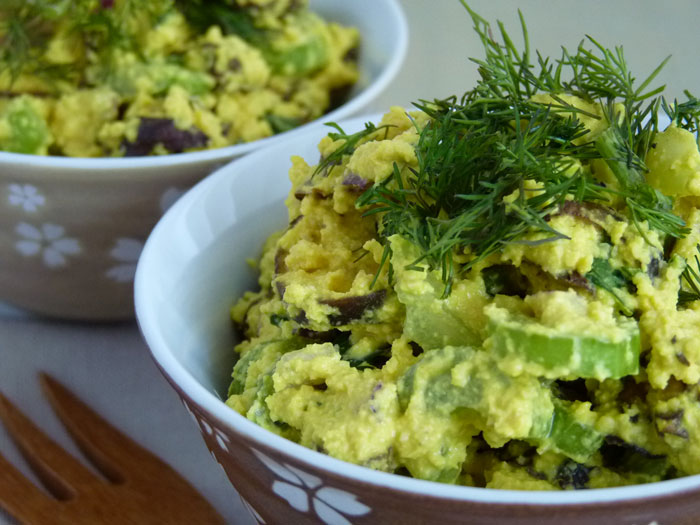 Recipe Author: Beautiful on Raw
This crunchy salad tastes surprisingly similar to egg and potato salad, but it doesn't contain either. Sunchokes, which are widely available in the fall and early winter, are a good raw substitute for potatoes, while cashews and turmeric bring the color and texture of eggs to this dish.
---
Subscribe to sunchoke