Apricot Squares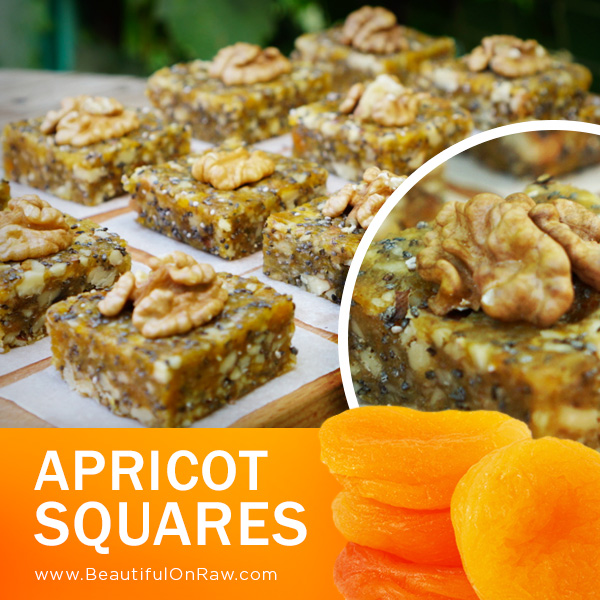 Got a craving for sweets? Here's a great healthy way to satisfy it with apricots and dates.
Recipe Author: Beautiful On Raw
Preparation Time: 30 min
Serves: 6
---
Ingredients:
ž   1 lb. of dried apricots
   ¼ cup of dates
ž   1 cup of crushed walnuts
   2 tbsp. of coconut oil
   1 tbsp. of maca powder
   2 tbsp. of chia seeds
Directions:
Put the apricots and dates in a food processor and use the pulse button to chop both into tiny pieces. Then add the rest of the ingredients. Mix well. Then line a small rectangular baking pan with parchment paper. Spread the mixture evenly onto the pan, about ¾ inch thick. Put it in fridge to set for 15 minutes. Cut into squares and top each piece with a walnut half if you like.
Ingredients: apricot, dates, walnut, chia seeds, coconut oil
Recipe Type: Dessert