Raspberry Cake With Chocolate Crust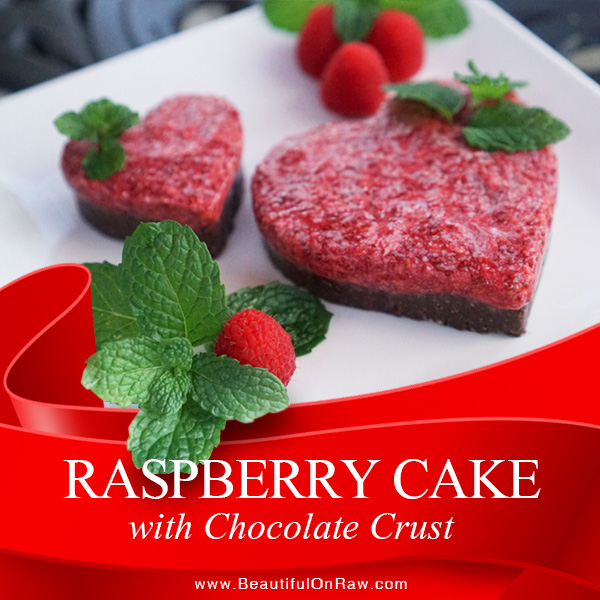 Raspberries and chocolate are meant to be together!
Recipe Author: Beautiful On Raw
Preparation Time: 45 mins
Serves: 2
---
Ingredients:
Top  layer 
One 6 oz. pack of raspberries
2 Tbsp of Chia seeds
1 Tbsp of honey
1 Tbsp of coconut oil
Crust 
1/4 cup of raw cocoa powder
1/4 cup of walnuts
4 medjool dates
1 Tbsp of coconut oil
Directions:
Blend all ingredients for the crust in a food processor. Press the mix evenly into a mini cake round form, then blend the ingredients for top raspberry layer, and spread on top of the crust. Put it in the freezer for 15 minutes to set. Remove the cake ring. Decorate with mint. Serve chilled. 
Ingredients: raspberry, cocoa powder, walnut, Medjool date, chia seeds
Recipe Type: Dessert