Guava Smoothie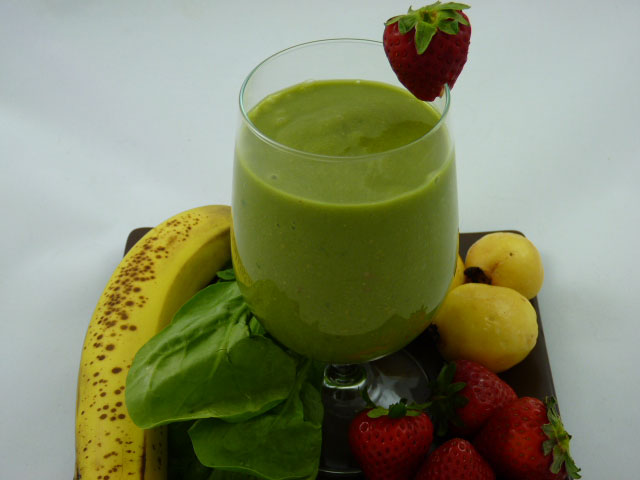 If you don't mind a touch of grainy texture from guava fruits in your smoothie, use the guava whole. But if you prefer a silky smooth texture or will be sharing the smoothie with young children, simply scoop out the seeds and use more guavas.
Recipe Author: Beautiful on Raw
Preparation Time: 10
Serves: 2
---
Ingredients:
8 small guavas
1 cup strawberries, green tops included
3 big handfuls of spinach leaves
1 ½ cup water
Combine all the ingredients in a high-speed blender and blend for an extended time. If using whole guava fruit, then using the tamper may help to thoroughly crush the tough seeds.
Ingredients: guava, spinach, strawberry
Recipe Type: Smoothie