Raw Hazelnut Pie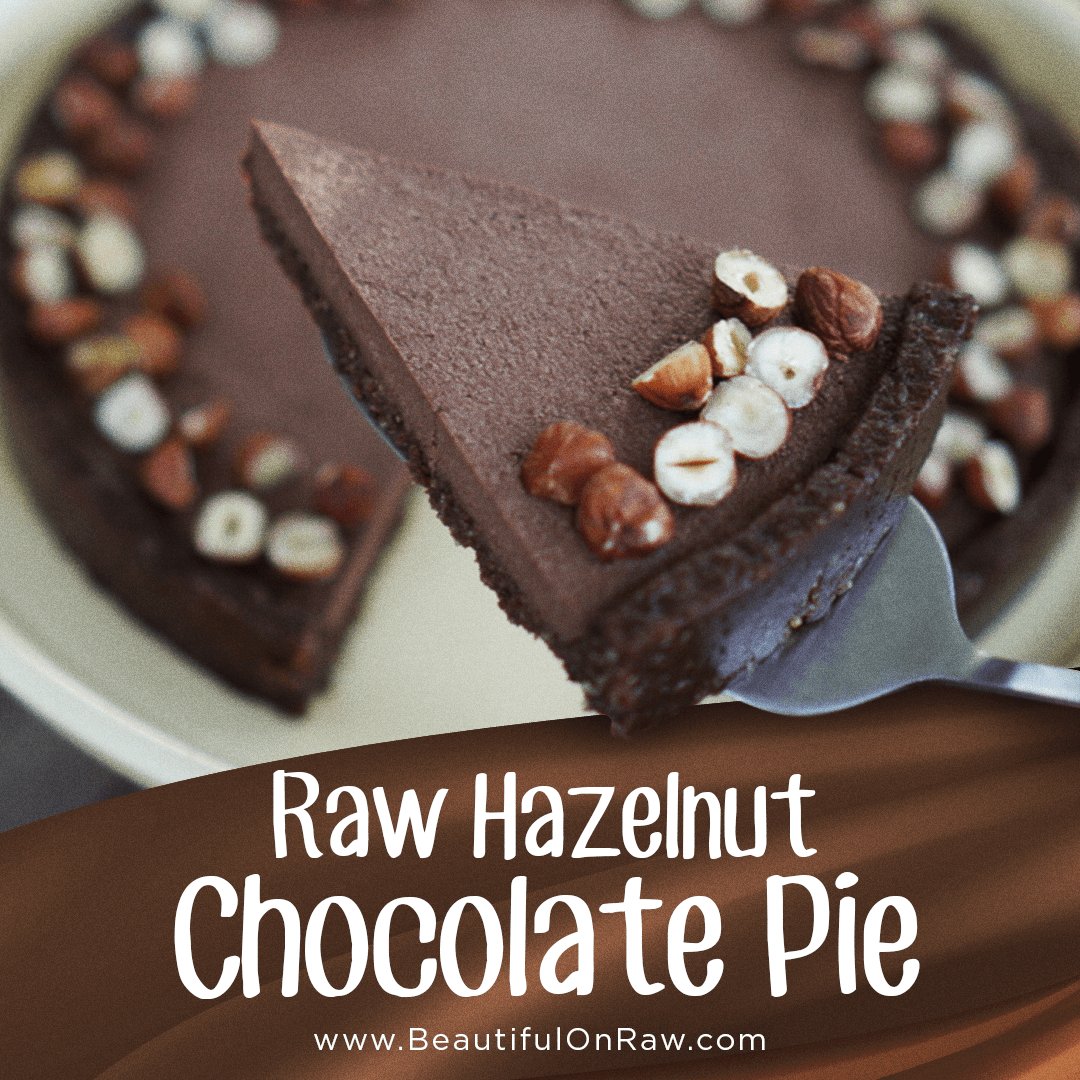 Stock up on those hazelnuts! You'll find one round of this recipe won't be enough. This pie is healthy, it's tasty, and your family and friends will be asking for more.
Recipe Author: Beautiful On Raw
Preparation Time: 45 min
Serves: 12
---
Ingredients for Crust:
10 Majoon dates
3 cups of walnuts (soaked overnight)
3 Tbsp of raw cacao powder
1 Tbsp of coconut oil
Pinch of salt
Ingredients for Filling:
1 cup of raw hazelnuts (soaked overnight)
6 Tbsp of raw cacao powder
2 Tbsp of raw honey
5 Tbsp of coconut oil
½ cup of almond milk
Topping: ½ cup of cracked hazelnuts
Directions:
Blend all ingredients for crust in a food processor. Press the mix evenly into a springform cake pan, creating a raised edge for the filling. Then blend all the filling ingredients and spread across the crust, even out the top, and decorate with cracked hazelnuts. Refrigerate for 30 minutes to set, then transfer onto a cake platter. Serve chilled.
Ingredients: dates, walnut, cacao powder, coconut oil, raw honey, almond milk, hazelnuts
Recipe Type: Dessert