Grape & Blueberry Ice Pops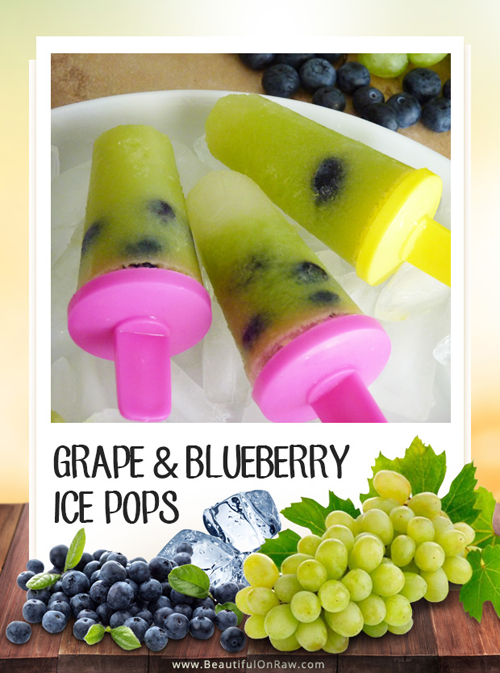 Got more grapes than you know what to do with? Here's a refreshing, healthy option, a fabulous combo of two flavors you might not have thought to put together. Great in summer…great anytime!
Recipe Author: Beautiful on Raw
Preparation Time: 15 minutes plus freezing time.
Serves: 8 to 10 ice pops, depending on mold size.
---
Ingredients:
1 quart of green grapes, stems removed
½ cup of fresh blueberries (or other berries if you desire).
Directions:
Juice the grapes. Fill several popsicle molds with the juice, and add a few blueberries to each. Place in the freezer for 8 hours or overnight. Keep frozen till ready to serve.
Recipe Type: Dessert