Red, White and Blue Raw Dessert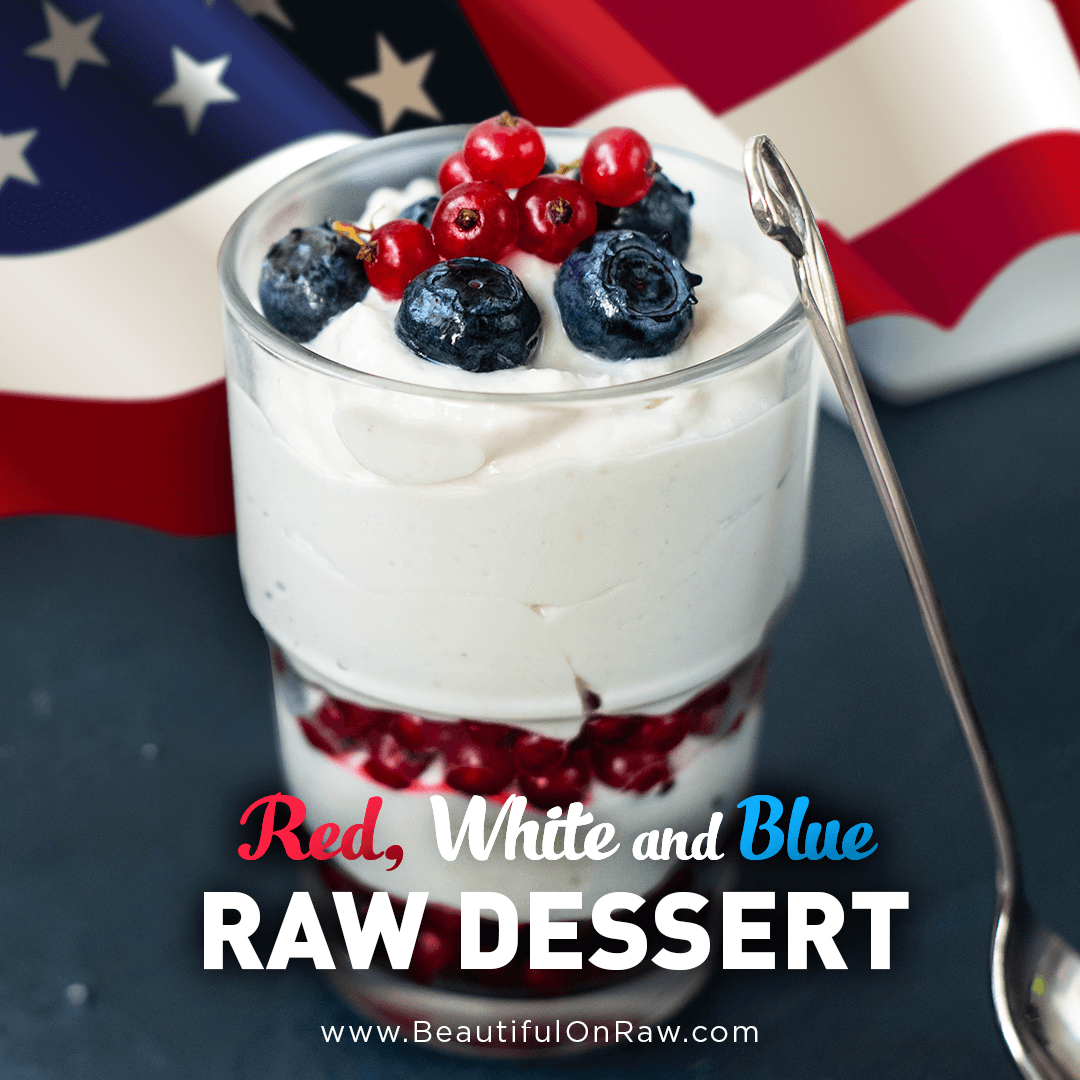 The Healthy Patriot's Dessert: Red, White, Blue, and Raw! Perfect for a quiet Fourth of July celebration with your companion. Or multiply for the whole gang and watch the fireworks of delight this blockbuster dessert will bring.
Recipe Author: Beautiful On Raw
Preparation Time: 30 min
Serves: 2
---
Ingredients:
1 1/2 cup coconut meat
1/2 cup macadamia nuts, soaked
2 Tbsp raw honey
1/2 tsp vanilla extract
zest of 1/2 lemon
1/2 cup fresh red currant
1/4 cup fresh blueberry
pinch of sea salt.
Directions:
Prepare the mousse: Process the macadamia nuts with raw honey in a food processor until crushed. Add the coconut meat and remaining ingredients, holding back some berries for garnish.
Preparing to serve: In a jar or а glass lay out a neat 1-inch layer of red currant berries. Top with a layer of mousse. Repeat. Garnish with berries and cool 4 hours in the refrigerator before serving.
Ingredients: macadamia nuts, coconut, raw honey, red currents, blueberry
Recipe Type: Dessert