Avocado Chocolate Cake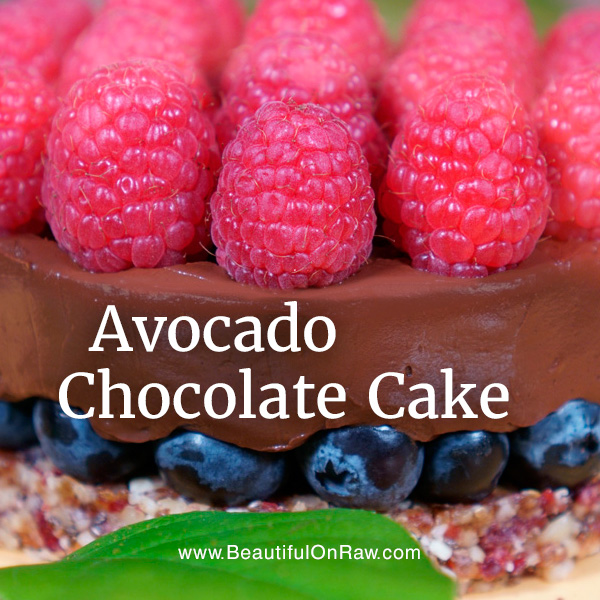 You won't believe how smooth and creamy this dessert is. The perfect size for sharing, too.
Recipe Author: Beautiful On Raw
Preparation Time: 30 min
Serves: 2
---
Ingredients:
1 Hass avocado
¼ cup raw chocolate or raw carob
4 tbsp. honey
a handful of blueberries
a handful of raspberries
Ingredients for crust:
4 dried dates
1 tbsp. chia seeds
¼ cup almonds
2 tbsp. dried cranberries
Directions:
First, the crust…In a food processor, mix all ingredients for the crust. Press onto the bottom of an 3-inch diameter round cake mold. 
Now. The cake ingredients…The bottom layer will be your blueberries. Spread these evenly around the crust. Blend the avocado, cacao, and honey in the food processor until smooth. Using a pastry bag and a spoon, spread the chocolate-avocado mixture as the next layer above the blueberries.
Set the cake in the fridge for about 15 minutes. Then lift the cake mold up—slowly—and the arrange raspberries on top. And you're done! Yum!
Ingredients: avocado, Medjool date, chia seeds, almonds, cranberry
Recipe Type: Dessert