Hunny-Coco-Nutty Truffles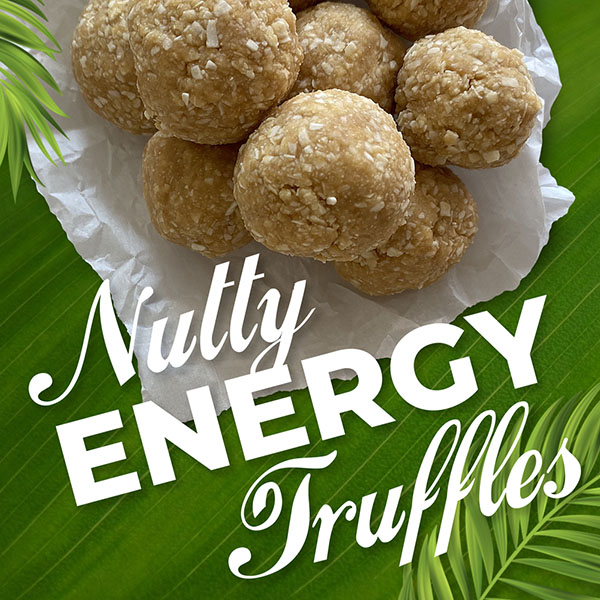 An easy-breezy all-raw dessert or snack that's quick and fun to make and sure to delight.
Suggestion: Multiply quantities for a larger gathering. 
Recipe Author: Beautiful on Raw
Preparation Time: 20 min
Serves: 3-4
---
⅔ cup shredded coconut
¼ tsp raw vanilla extract
2 Tbsp raw honey
4 Tbsp coconut manna
2 Tbsp almond flour
Leave the coconut manna at room temperature until it becomes soft. Combine all the ingredients in a bowl. Mix thoroughly. Form ¾-inch to 1-inch balls and place them on a silicone mat (or use parchment paper with a wooden board). Put the coconut balls in the freezer for 40-45 minutes. These are especially good when just on the edge of freezing. 
Ingredients: shredded coconut, raw honey, coconut meat, almond flour
Recipe Type: Dessert