Tomatoes with Green Hot Sauce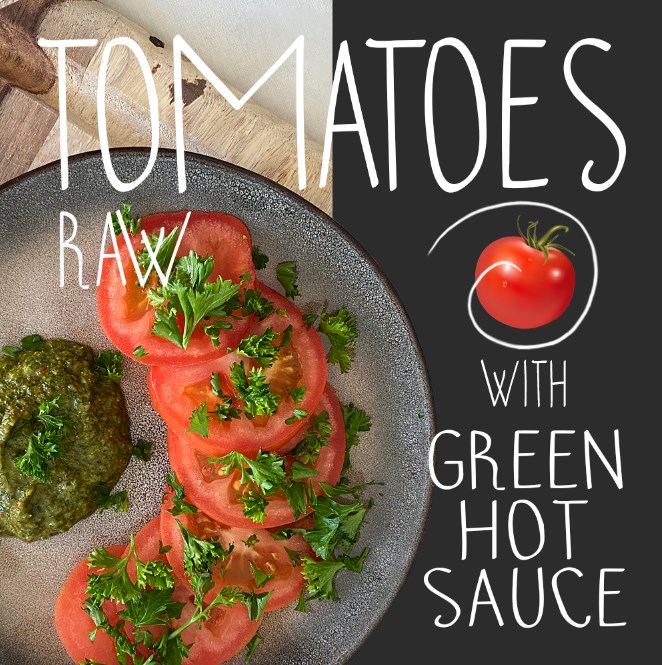 A light appetizer for a summer lunch or dinner. It goes well with just about any kind of vegetable.
Recipe Author: Beautiful on Raw
Preparation Time: 15 min
Serves: 2
---
Ingredients  
3 tomatoes
1 bunch parsley
1/2 bunch spinach
2 small jalapeno peppers
⅓ tsp chili flakes salt & pepper to taste
2 garlic cloves
3 Tbsp olive oil
¼ tsp coriander powder
¼ tsp cumin powder
Wash the greens and peppers. Put all the ingredients in a food processor and pulse. Chop the tomatoes and add the sauce on top. You can serve this sauce with any vegetables.
Ingredients: tomato, spinach, parsley, Jalapeno pepper
Recipe Type: Appetizer