Raw Broccoli Balls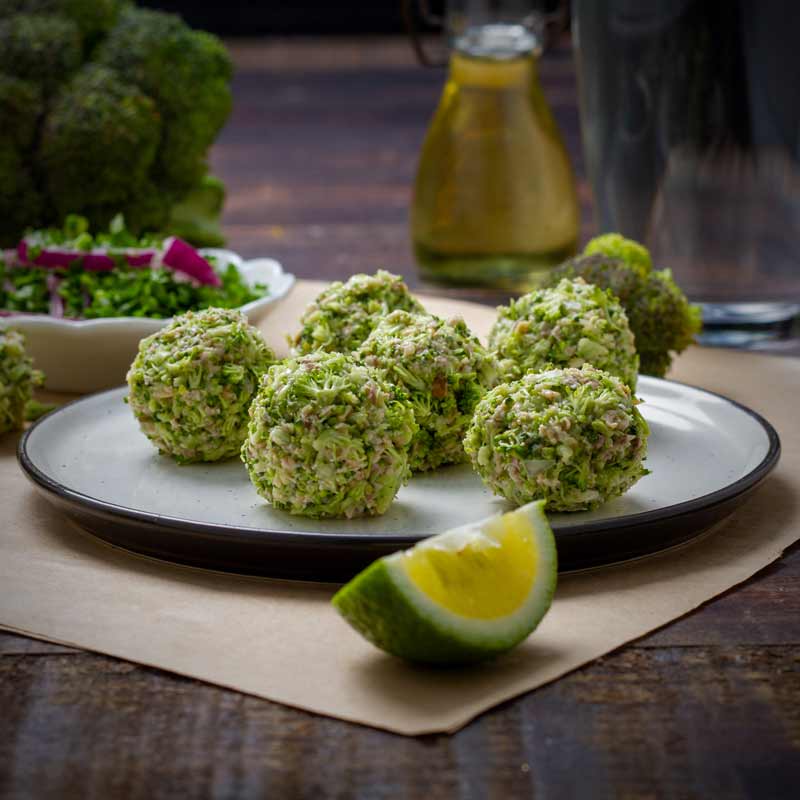 Broccoli is a super healthy veggie packed with nutrients, and it's been praised for ages. But what if you're not a fan of plain broccoli? Well, here's a cool solution: vegan broccoli balls! They're tasty, easy to make, and a great way to get all the benefits without munching on raw or steamed florets. 
These balls are loaded with vitamins, minerals, fiber, and antioxidants. Plus, you can personalize them with your favorite flavors and toppings. Whether you're vegan, vegetarian, or just want a healthier snack, give these broccoli balls a shot. They're protein-packed and delicious!
Recipe Author: Beautiful on Raw
Preparation Time: 15 min
Serves: 3
---
Ingredients: 
•    2 cups raw broccoli, finely chopped
•    ½ cup raw oats, soaked for 4 hours
•    1 cup raw cashews, soaked for 4 hours
•    1 tsp nutritional yeast
•    ½ onion, finely chopped
•    Small handful of parsley, finely chopped
•    ½ cup finely chopped almonds
•    Salt
•    2 Tbsp lemon juice
•    Chilies
•    Oregano
Soak 1 cup of cashews and 1/2 cup of oats for 4 hours. Finely chop 2 cups of broccoli, 1/2 onion, a handful of parsley, and 1/2 cup of almonds. In a food processor, blend soaked cashews, oats, nutritional yeast, salt, lemon juice, chilies, and oregano until smooth. Add chopped broccoli, onion, parsley, and almonds. Pulse until mixed. Roll into small balls and set aside. Serve immediately or refrigerate. Enjoy your upgraded "Raw Vegan Broccoli Balls" with extra crunch from almonds!
 
Ingredients: broccoli, oats, cashew, yellow onion, almonds
Recipe Type: Appetizer