Vegan Avocado Brownies with Raspberries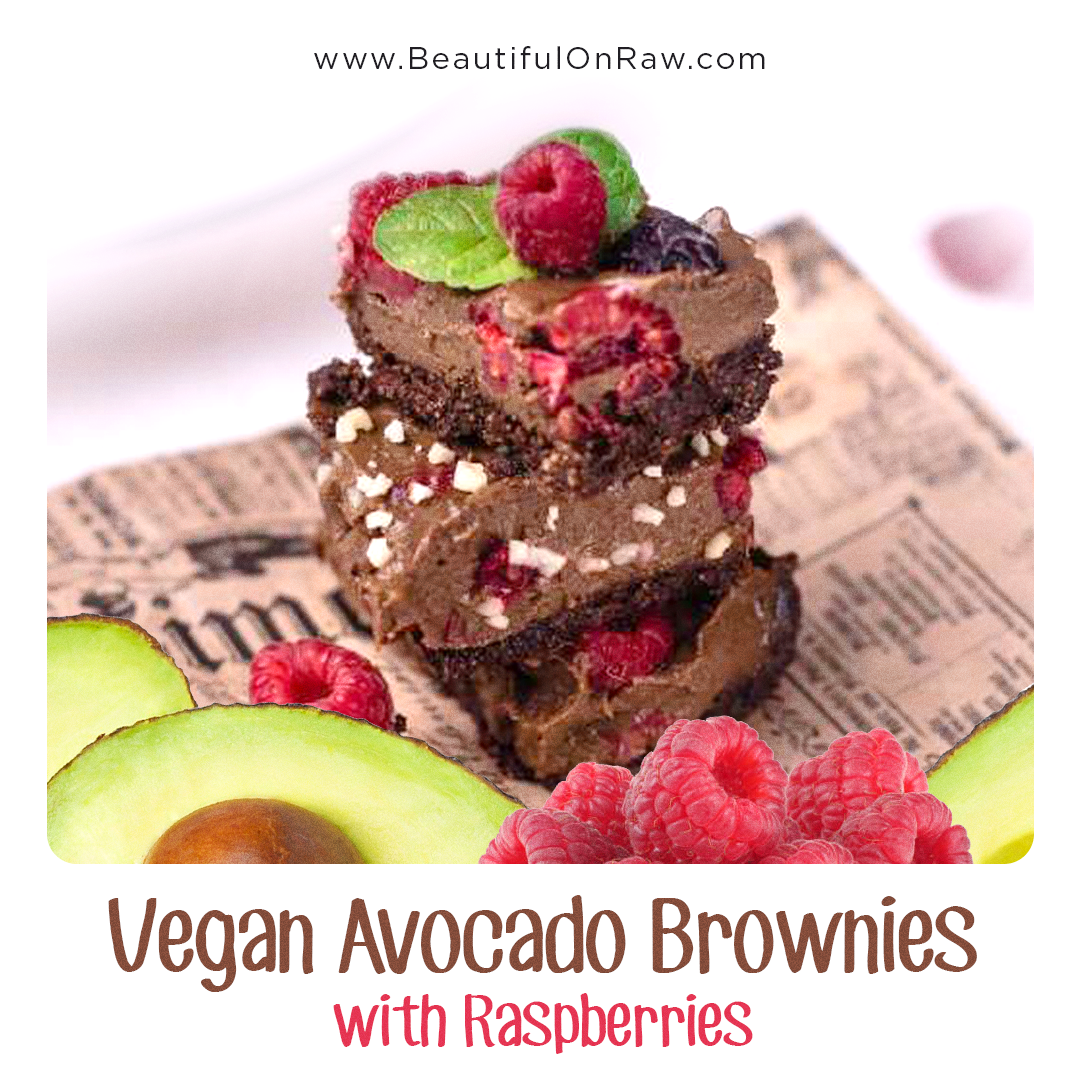 Here's a perfect chocolate treat and it's completely raw! With beautiful raspberries on the top, it'll soon become your favorite raw brownie recipe.
Recipe Author: Beautiful On Raw
Preparation Time: 30 min
Serves: 9
---
Ingredients
For crust:
ž 1/2 cup raw wind peanuts
ž 1/4 cup macadamia nuts
ž 6 dates (soaked for a few hours)
ž 1/4 cup raisins (soaked in warm water)
ž 3 Tbsp raw cacao powder
ž 2 Tbsp melted coconut oil
ž pinch of sea salt (optional)
For filling:
ž 2 large ripe avocados
ž 1/4 cup melted coconut oil
ž 3 Tbsp maple syrup
ž 1/2 cup fresh raspberry
ž pinch of sea salt (optional)
ž nuts for decoration
Directions
To make the crust, place the dates and raisins in a food processor and pulse. Add cocoa powder, nuts, coconut oil, and sea salt, then process until you have a well-sticking dough. Line an 8×8 baking pan with parchment, transfer the crust, and press in with your fingers. Freeze about 30 minutes.
To prepare the filling, combine all the ingredients (except raspberries) in a food processor. Remove the crust from the freezer, pour in the filling, and gently press on the raspberries.
Chill in the freezer about 4 to 5 hours. Cut into pieces with a knife, decorate with crushed nuts, and enjoy.
Ingredients: avocado, raspberry, peanuts, macadamia nuts, dates, cacao powder
Recipe Type: Dessert