Vegan Vanilla Ice Cream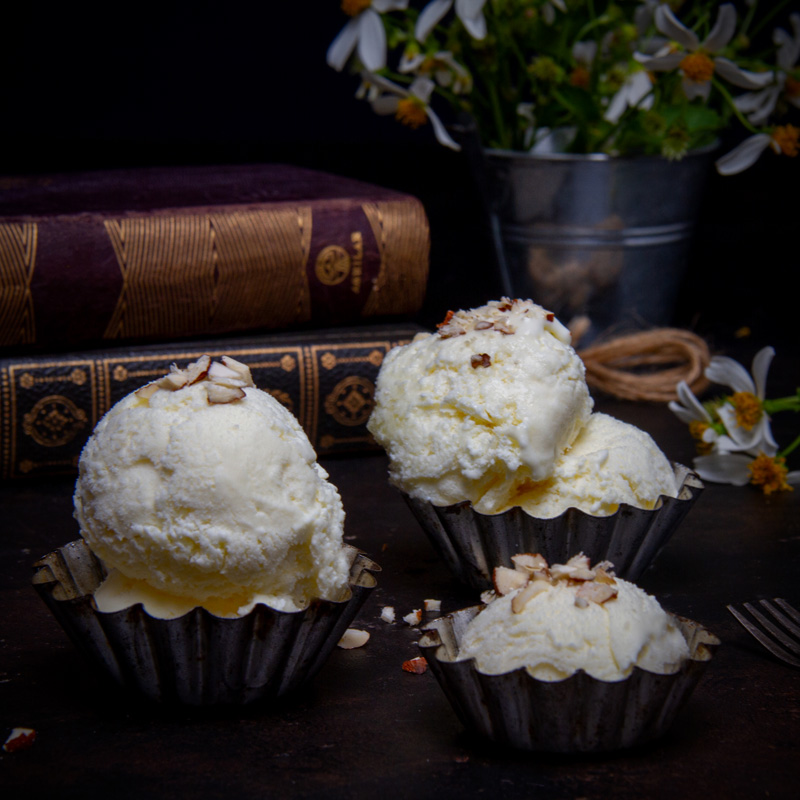 Vanilla ice cream…Yum! But best only with an authentic vanilla flavor. Thus, we've used soaked cashews for this recipe, coconut milk, and a vanilla bean instead of the classic bananas. If you can't get vanilla pods, use a good quality vanilla extract.
Recipe Author: Beautiful on Raw
Preparation Time: 20 min
Serves: 3
---
Ingredients
2 ½ cups cashew nuts, raw, unsalted    
1 ½ cup of coconut milk
 8 Tbsp of raw honey
 2 vanilla beans
Instructions:
Soaked the cashews overnight. Extract the seeds from the vanilla pod: Open the pod, and with a knife gently scrape out the seeds. Put the cashews into your VitaMix. Pour in the honey and vanilla seeds. Add the coconut milk and beat at maximum speed for at least five minutes. Taste the mixture, making sure it's of even consistency, with no lumps.
Pour the mixture into an airtight container. Refrigerate the container for at least eight hours. If you have an ice cream machine, remove the ice cream from the container a little at a time and place it inside the machine as it operates. Let the machine mix the ice cream for about 30 to 45 minutes. Refrigerate the mix for a couple of hours more, and it's ready to serve.
If you don't have an ice cream machine, freeze the ice cream and, every two hours, remove it from the freezer, and, with a spoon, scrape the surface of the ice cream to break the crystals, until you reach the bottom. Repeat this procedure about three times. Serve this delicious ice cream with walnut chunks, mint leaves, or chopped fruits.
Ingredients: cashew, coconut milk, raw honey, vanilla bean
Recipe Type: Dessert