Zucchini and Pesto Spaghetti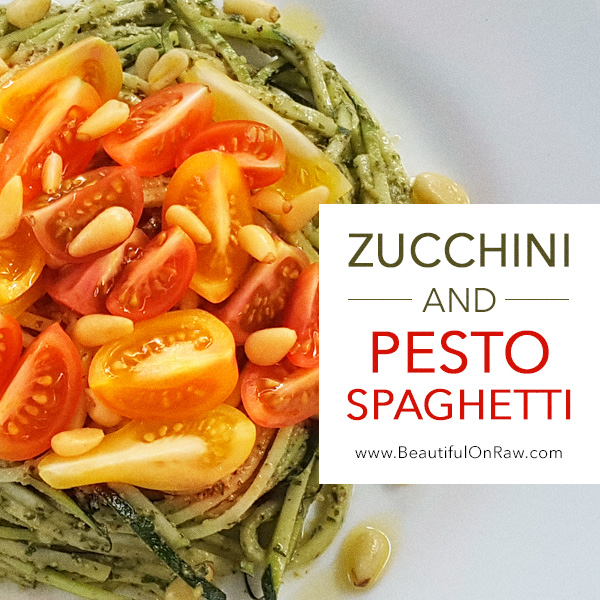 Fresh and flavorful, here's another take on zucchini noodles. Get your mandoline ready!
Recipe Author: Beautiful On Raw
Preparation Time: 20 min
Serves: 2
---
Ingredients:
1 Medium zucchini
Handful of cherry tomatoes
Pine nuts for topping
Ingredients for Pesto:
1 cup of fresh basil leaves
¼ cup of pine nuts
1 clove of garlic
3 tbsp. of olive oil
1 tbsp. of lemon juice
Salt and pepper to taste
Directions:
Julienne one whole zucchini, using your mandoline. Or use your spiralizer to make noodles. Put the zucchini to the side and work on the pesto. 
Blend all the pesto ingredients in a food processor for 1 minute. Add salt and pepper to taste.  Toss the noodles with the pesto. Then cut cherry tomatoes into halves and top the spaghetti with pine nuts. Drizzle a bit of olive oil and you're set—enjoy!
Ingredients: zucchini, cherry tomatoes, pine nuts, basil leaves
Recipe Type: Salad