Kale & Cashew Salad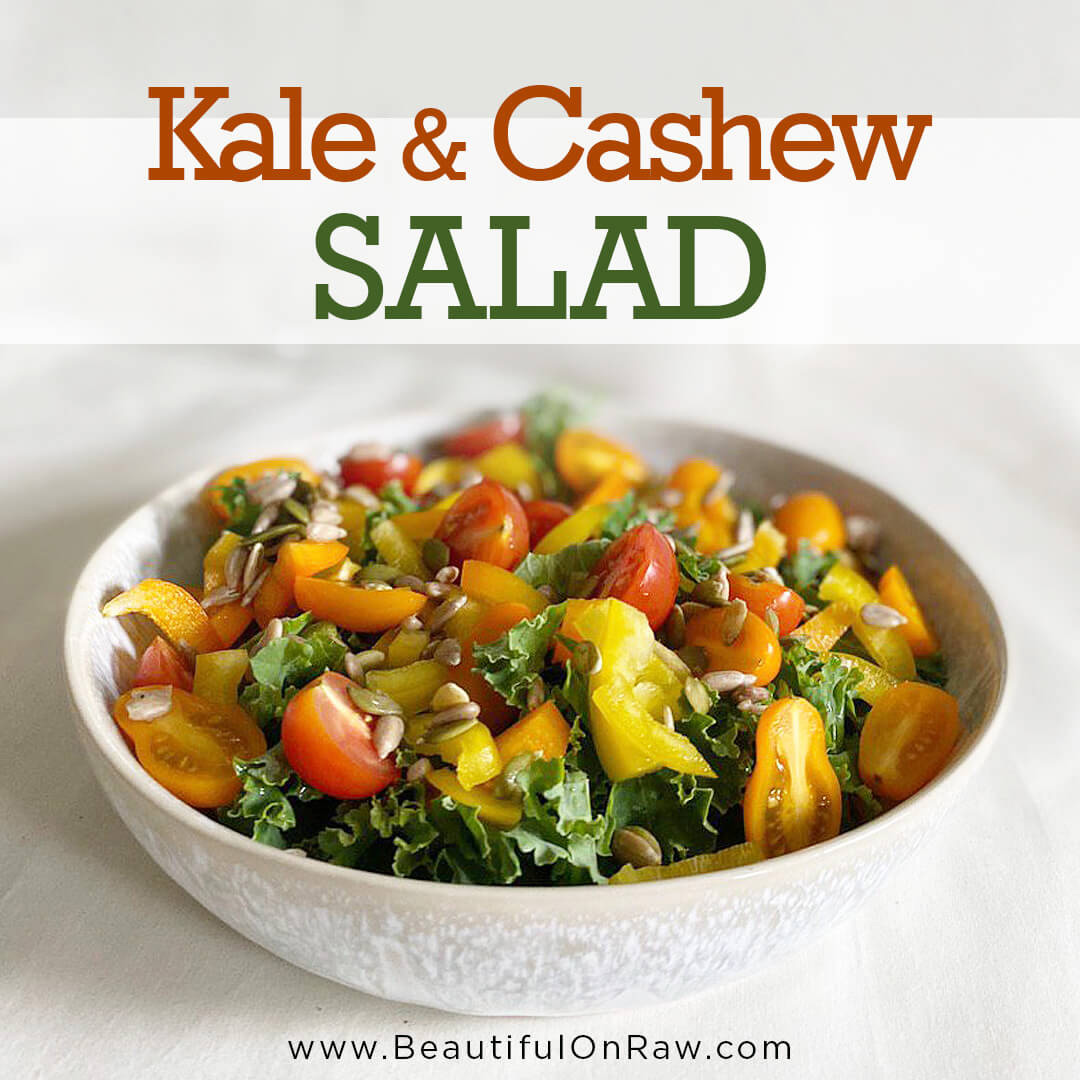 A fresh, yummy heart-healthy salad that's sure to delight.
Recipe Author: Beautiful on Raw
Preparation Time: 20
Serves: 2
---
Ingredients:
Salad:
1 cup kale ½ yellow bell pepper
½ orange bell pepper
1 cup grape tomatoes
1 Tbsp soaked pumpkin seeds
1 Tbsp soaked sunflower seeds
Sauce:
½ cup soaked cashews ⅓ cup water
1 Tbsp lemon juice
1 clove garlic
½ tsp dried herbs (basil, oregano, etc.)
¼ tsp salt
Soak the cashews overnight, then the next day blend all the ingredients in a blender until smooth. Also soak the seeds for 3-4 hours. Chop the kale, cut the tomatoes and peppers. Put the vegetables in a salad bowl, sprinkle with the soaked seeds on top, and pour on the cashew sauce. Add salt and pepper to taste.
Ingredients: kale, yellow bell pepper, cherry tomatoes, pumpkin seeds, sunflower seeds, cashew
Recipe Type: Salad