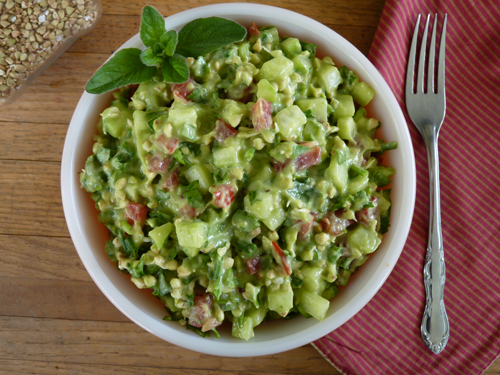 Recipe Author: Beautiful On Raw
This hearty dish features several spring greens and juicy non-sweet fruits served in a creamy avocado-based dressing.
---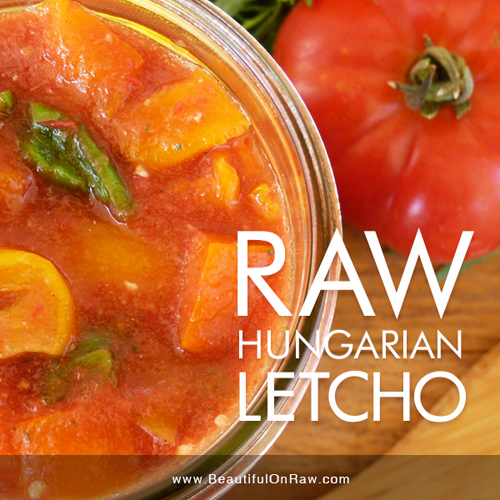 Recipe Author: Beautiful on Raw
This traditional Hungarian recipe is usually prepared in Eastern Europe using the stove, then canned and eaten during the winter months. Even if you don't cook it, as in the recipe below, you can still enjoy the flavorful peppers in tomato sauce with a hint of herbs and garlic.
---
Subscribe to red tomatoes