Blackberry Summer Salad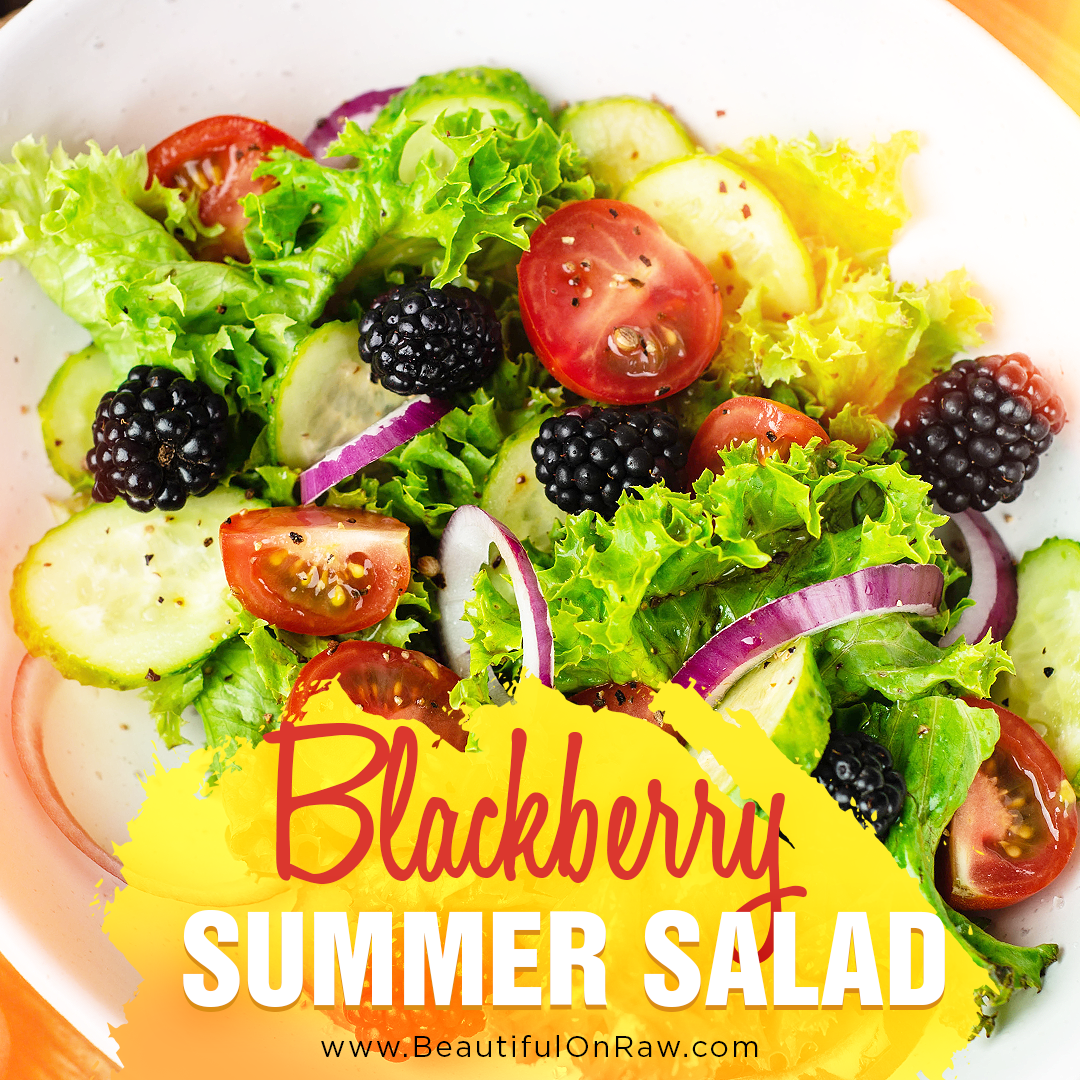 This is a classic vegetable salad, but adding blackberries makes it especially interesting.
Recipe Author: Beautiful On Raw
Preparation Time: 15 min
Serves: 2
---
Salad ingredients:
1/2 red onion
1 cucumber
2 cups lettuce
1 cup cherry tomatoes
1/2 cup blackberries
Dressing ingredients:
3 Tbsp avocado oil
1 Tbsp lime juice
1/4 tsp black pepper
1/2 tsp pink salt
Directions:
Chop the onion in half-rings, and the cherry tomatoes in half. Slice the cucumbers. Break the lettuce leaves into suitably sized pieces. Mix in a large bowl.
To prepare the dressing, combine all the ingredients in a bowl. Pour the dressing over the salad and then sprinkle the blackberries over all. Now you're ready to enjoy this ultra-fresh salad.
Ingredients: blackberry, cherry tomatoes, lettuce, red onion, cucumber
Recipe Type: Salad