Festive Kohlrabi Salad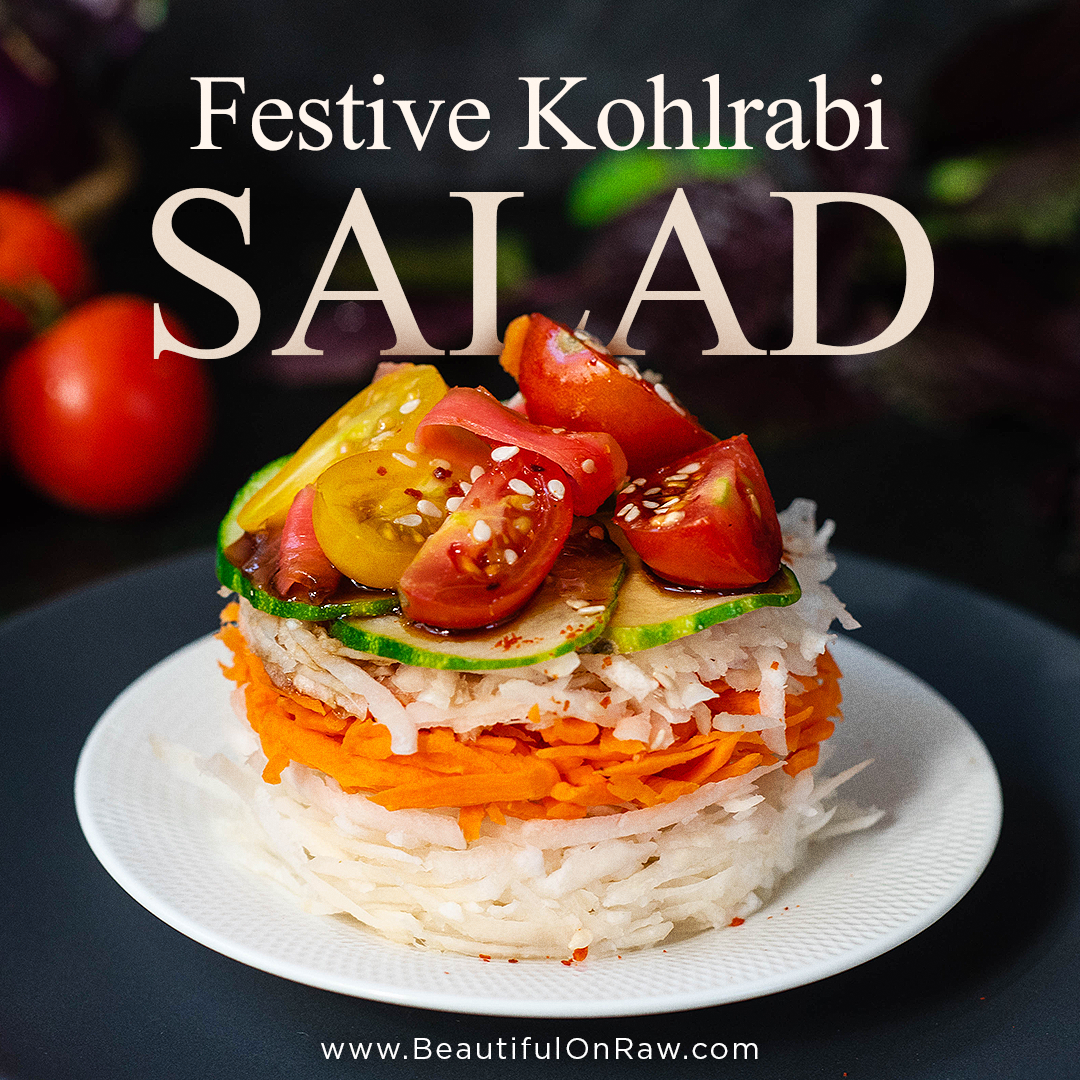 The flavor of kohlrabi is perfectly complemented by ginger-and-soy-sauce dressing, making this Asian-style salad absolutely delicious.This recipe is for 2 servings, but you'll find it easily adaptable for larger gatherings.
Recipe Author: Beautiful on Raw
Preparation Time: 20 min
Serves: 2
---
You'll need for the salad itself:
1 medium kohlrabi
1 carrot
1/2 cucumber
5 cherry tomatoes
4 sushi-pickled ginger
And for the dressing:
3 Tbsp soy sauce
2 Tbsp raw honey
1 tsp lemon juice
1 Tbsp balsamic vinegar
1/2 tsp chili flakes
Sesame seeds for decoration
Directions:
Grate kohlrabi and carrots. Set aside. To make the sauce, combine all the ingredients in a bowl and mix well. Using a cooking ring, lay out the first layer of grated kohlrabi. Pour on 1 Tbsp of sauce. Place a layer of grated carrots on top and pour on the sauce once more. Add another layer of kohlrabi and…enjoy!
Ingredients: kohlrabi, carrot, cucumber, cherry tomatoes, ginger, raw honey
Recipe Type: Salad