Cabbage Cucumber Detox Smoothie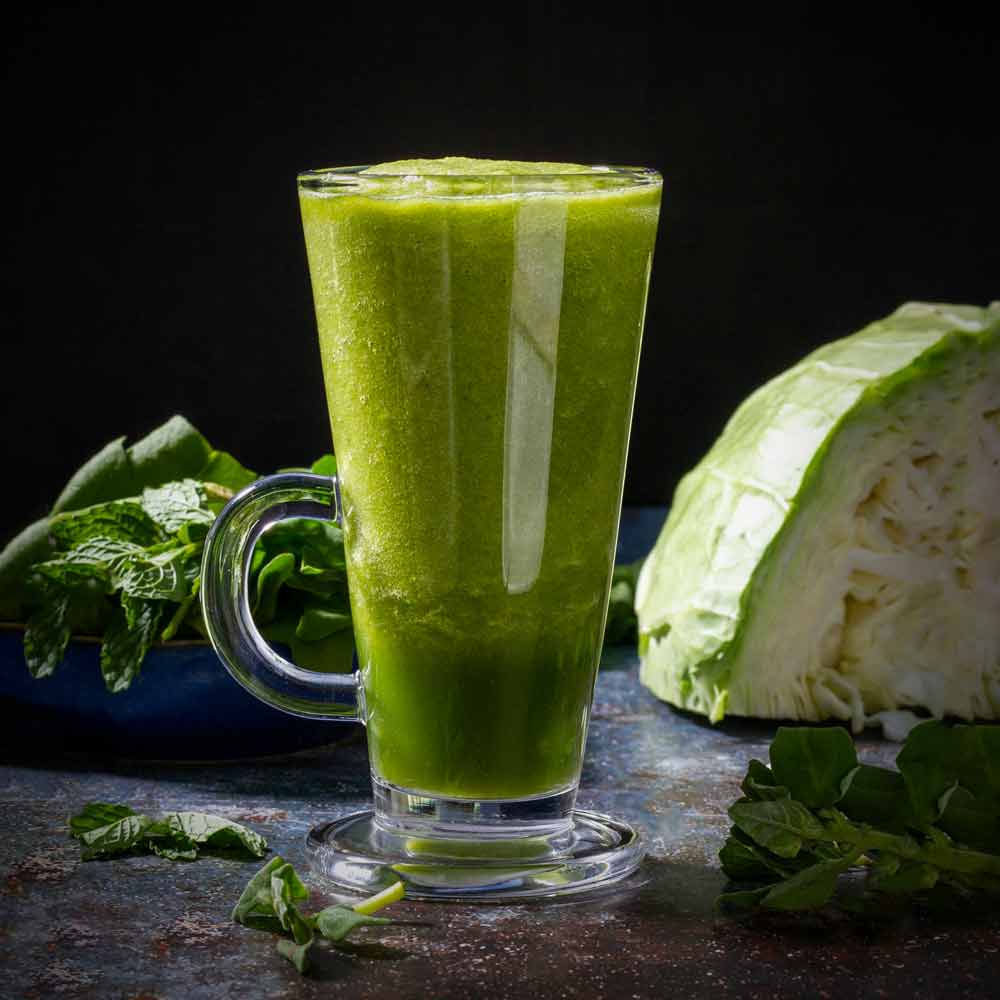 Now that the hectic holiday season is over, it's time to focus on detoxifying our bodies. A great way to do this is by incorporating healthy juices or smoothies into our diet. One of my favorite detox smoothies includes a combination of cucumber, lime, mint, cabbage, and spinach. 
Cucumber and mint provide a refreshing taste while lime adds a touch of acidity. Cabbage, with its mild flavor and high fiber content, will keep you feeling full for up to three hours. Spinach, known for its high protein and mineral content, makes this smoothie a powerhouse of nutrition. Plus, it has the added benefit of being a natural diuretic. This juice is designed to cleanse and does not contain any added sugar or sweeteners.
Recipe Author: Beautiful on Raw
Preparation Time: 5 min
Serves: 2
---
• 1 cup of spinach
• 1 bunch of small mint leaves
• 2 cucumber
• 1 piece of cabbage (1/4 cabbage)
 
Begin by washing the cabbage thoroughly and removing the tough stem. Cut it into 5cm pieces. Next, clean the mint leaves and remove them from the stems. Peel the cucumber and cut it into small cubes. Add the cucumber, mint, and spinach leaves to a blender and blend for 2 minutes on high speed until a smooth mixture is formed. Turn off the blender and add the diced cabbage. Blend again until all ingredients are well combined. Serve immediately and enjoy your detoxifying juice.
 
Ingredients: spinach leaves, mint leaves, cucumber, green cabbage
Recipe Type: Smoothie