Caprese-Style Zucchini Lasagna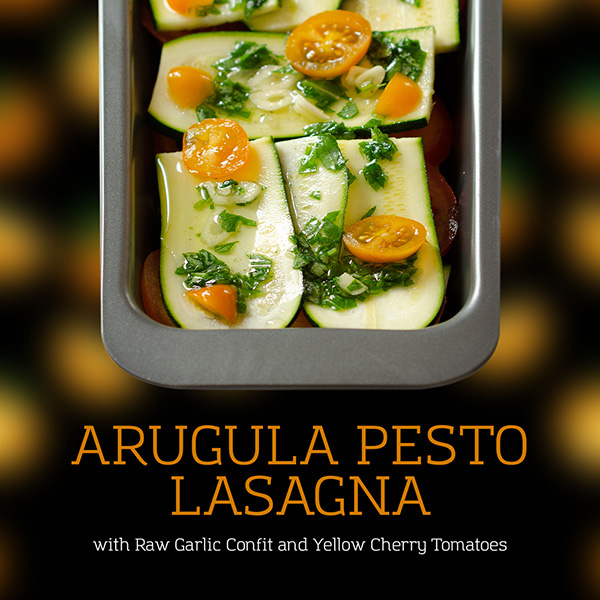 Sounds fancy, doesn't it? And it is rich and complex enough to please any palate. But it's simple to make.
Recipe Author: Beautiful on Raw
Preparation Time: 30
Serves: 4
---
Ingredients:
2 medium zucchinis, cut longitudinally in thin slices
2 tomatoes, cut into thin slices
1 cup arugula
¼ cup basil leaves
4 Tbsp almonds (soaked in water overnight)
¼ cup almond milk 
2 Tbsp lemon or lime juice
1 garlic clove, minced
1/4 cup cold extracted olive oil (optional)
¼ tsp salt, more as needed pinch of pepper
Directions: Start preparing a creamy sauce. Place the almond milk, lemon juice, garlic, a pinch of salt, and a pinch of pepper in a blender.  As you blend, add the olive oil gradually. Refrigerate for at least 15 minutes.  
Assemble the lasagna. You can make small lasagna portions or make a single large one in a baking dish or casserole. For that, alternate layers of zucchini, tomato, arugula, basil, and creamy sauce. Repeat until all ingredients are used. Finish with the sauce and decorate with almonds and basil if desired.
 
Ingredients: zucchini, tomato, Arugula, basil leaves, almonds
Recipe Type: Main Course