Cinnamon Apple Ambrosia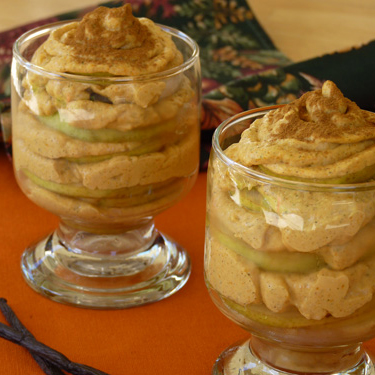 With only a handful of ingredients and minimal effort you can charm your family and friends with a nutritious and satisfying holiday dessert that can double as an energizing breakfast.
Recipe Author: Beautiful on Raw
Preparation Time: 10
Serves: 3
---
Ingredients:
Prepare persimmon cream by placing persimmons, hemp seeds, cinnamon and vanilla seeds in a blender, and blending on high until the mixture reaches a very smooth thick cream consistency. Core the apples with an apple corer, and cut them into disks. Layer the apple disks and persimmon cream in a glass, sprinkle the top with cinnamon and serve.
Ingredients: apple, cinnamon, hemp seeds, persimmon, vanilla