Clever Carrot Cake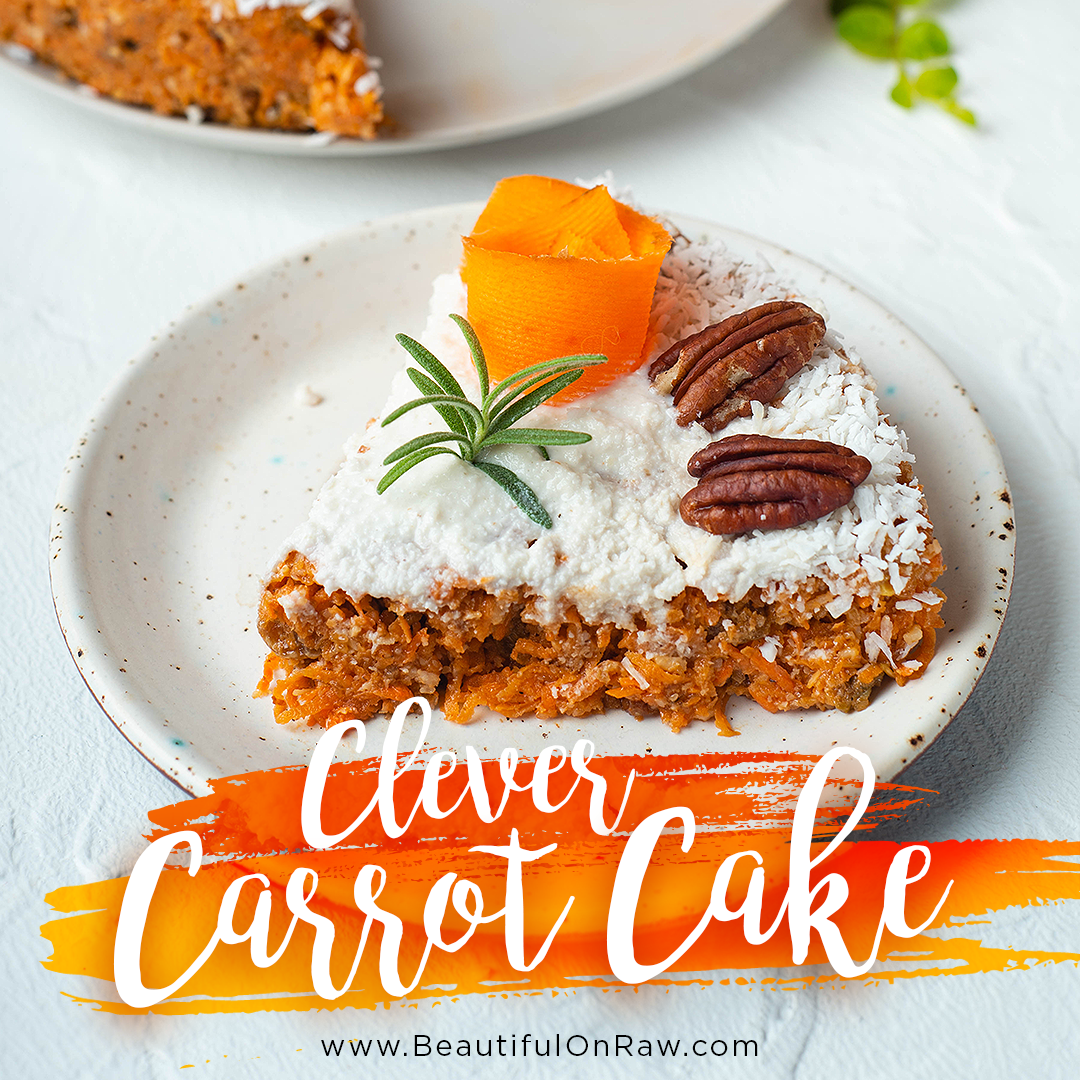 This clever carrot cake will more than satisfy your craving for cake.
Recipe Author: Beautiful On Raw
Preparation Time:
Serves:
---
For the "cake:"
7 carrots
1 cup almonds, soaked overnight
1-1/2 cups walnuts
1/2 cup flax seed, soaked overnight
1 cup shredded coconut
1 cup raisins
2 Tbsp whole psyllium powder
1 tsp vanilla
1 cup raw honey
Natural waxed paper
Process the carrots, almonds, one cup of the walnuts, and flax seed in a food processor. Transfer the mixture to a large bowl. Stir in the shredded coconut, raisins, psyllium powder, vanilla, and honey, and mix well with a spoon. Cut a long strip of waxed paper two inches wide and apply along the wall of a springform pan. Press the mixture firmly into the ten-inch springform pan and refrigerate for two hours.
For the icing:
1 cup raw cashews, soaked overnight
1 cup raw honey
Juice of 1/2 of a lemon
1 tsp vanilla
Blend the cashews, honey, lemon juice, and vanilla in a mixer until it's thick and creamy. Unmold the cake from the springform pan and place on a serving platter. Ice the top and sides of the cake and garnish with the remaining walnuts. Using a sharp knife or vegetable peeler, peel a carrot into spiral strips and make several cones for decoration (see the photo as an example).
Ingredients: carrot, almonds, walnut, coconut, raw honey, raisins
Recipe Type: Dessert