Raw Blueberry Cups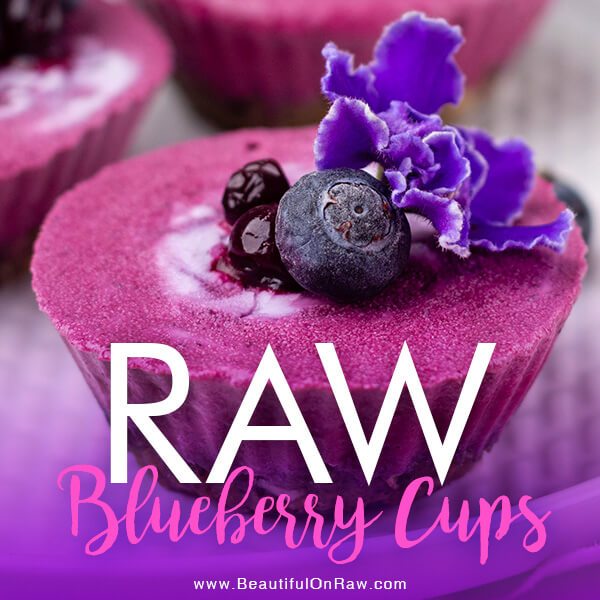 Just check out this blueberry beauty—so fresh, flavorful, and fabulously delicious!
Recipe Author: Beautiful On Raw
Preparation Time: 20 min
Serves: 6 pieces
---
Ingredients:
For the base:
1/2 cup fresh dates
1/4 cup sunflower seeds (soaked overnight)
1/4 cup almond
pinch of sea salt
For the blueberry layer:
1 cup pine nuts (soaked for a few hours)
1/4 cup coconut oil
1 cup blueberries
2 Tbsp raw honey or maple syrup
1 Tbsp lemon zest
Directions:
Start by making the base. Process all the ingredients in a food processor until they form a sticky dough. Break small pieces of dough and press into bases of a silicon muffin tray. Blend the blueberry layer ingredients until smooth. Pour on top of the base. Put the tray into a freezer for 2 to 4 hours until the filling has set.
Decorate with fresh blueberries and let thaw for 15 minutes before serving.
Ingredients: blueberry, pine nuts, almonds, dates, sunflower seeds
Recipe Type: Dessert