Honeydew Mint Julep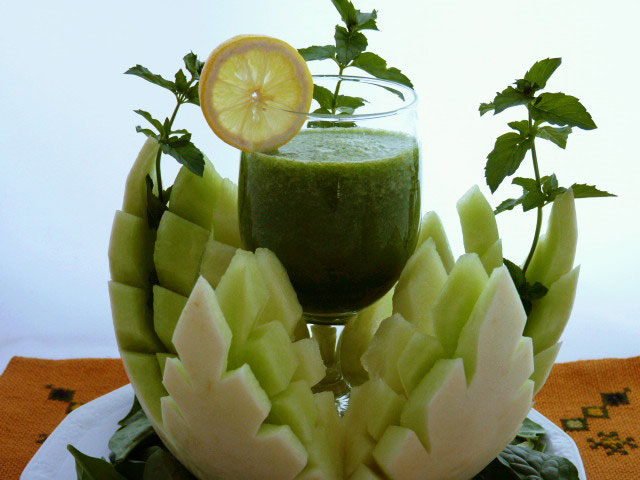 Early fall brings us a wide variety of melons to enjoy. They are delicious all by themselves, but you can also blend them with greens for a green smoothie experience. No need to add extra water: melons' high water content ensures that we get the best structured water possible for our body to thrive on.
Recipe Author: Beautiful on Raw
Preparation Time: 10
Serves: 2
---
Ingredients:
1/2 honeydew melon, peeled and cut into pieces
2 handfuls of spinach
¼ cup tightly packed fresh mint leaves
Blend all the ingredients in a high-speed blender. Serve cool.
Ingredients: honeydew melon, mint, spinach