Savory Guacamole Shake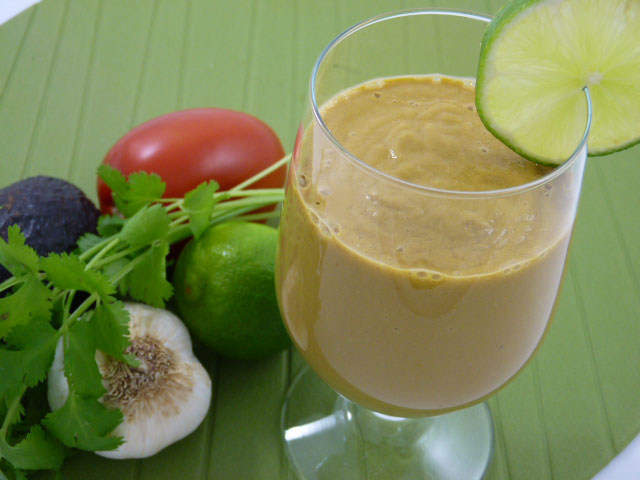 A savory shake for guacamole lovers. It's thick and filling enough to make a great summer lunch.
Recipe Servings: 1
Recipe Total Time: 10
Ingredients:
3/4 cup water
1 avocado, peeled and pit removed
1 tomato
1 clove garlic
1/3 cup chopped cilantro
5 tsp. lime juice
1/8 tsp. red chili powder ( more if you like it spicy)
¼ tsp. Celtic sea salt, or to taste
pinch black pepper
Blend all the ingredients in a powerful blender. Pour in a tall glass and complement with dehydrated crackers or salad if serving for lunch.