Soft Serve Banana Ice Cream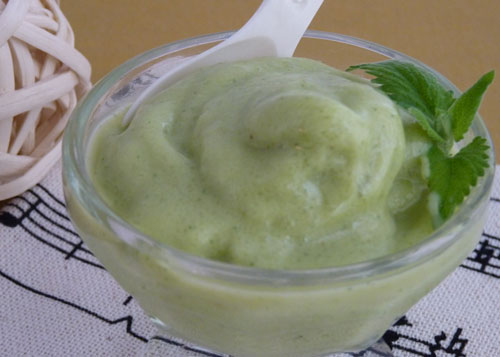 Prepare the ice cream just before serving. Can't finish it right away? Enjoy it as a shake at a later time.
Recipe Author: Beautiful on Raw
Preparation Time: 10
Serves: 3
---
Ingredients:
¾ cup coconut water from a young Thai coconut
3 Tbs. raw honey
1 frozen banana
1 avocado
6 fresh mint leaves
¼ tsp. vanilla powder or 1 tsp. vanilla extract
2 cups ice cubes
Place all ingredients in a high speed blender in the order listed. Blend on high until an ice cream-like consistency is achieved. Serve right away.
Ingredients: avocado, banana, coconut, mint, raw honey, vanilla