Lime and Basil Mini-Tarts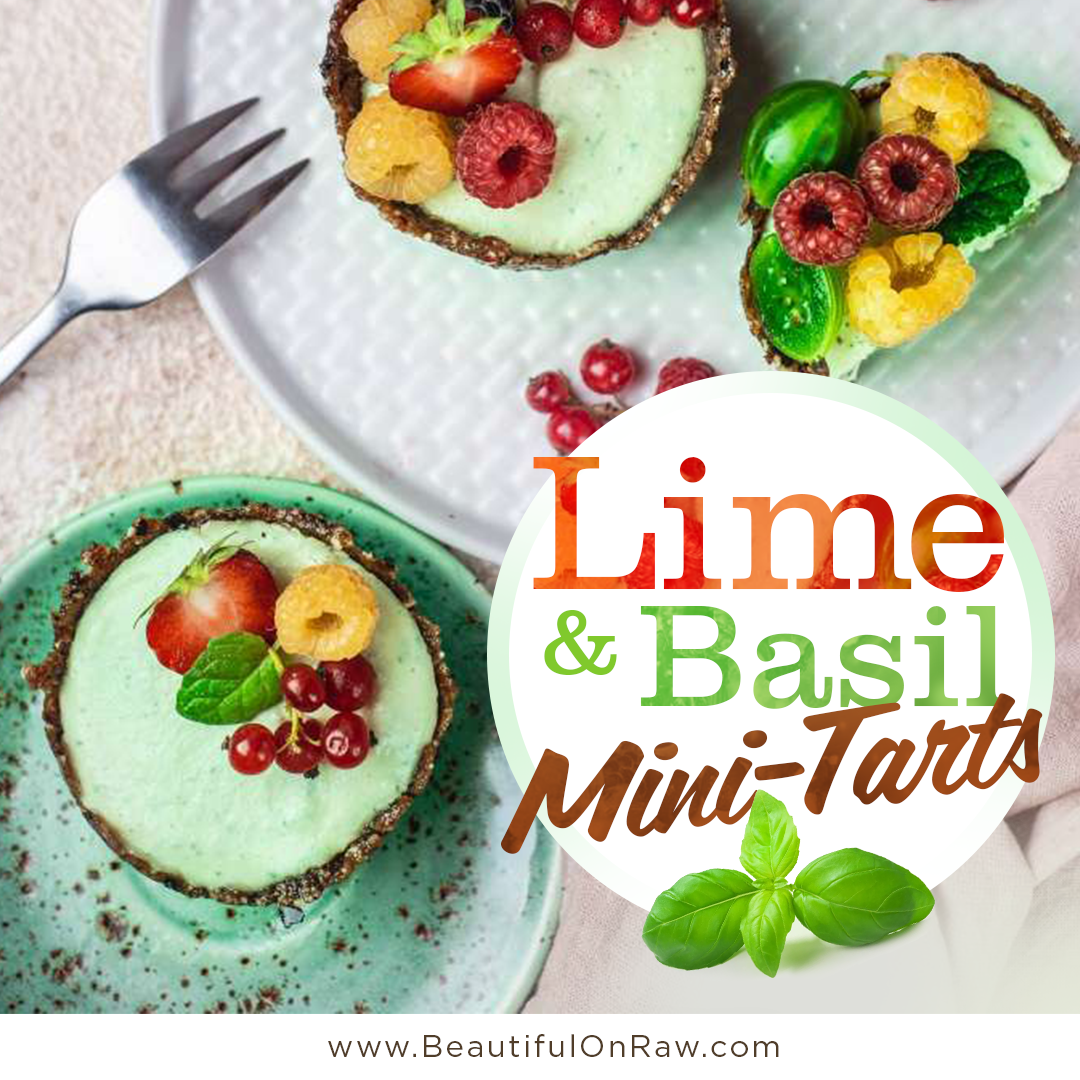 Pure magic! These mini-tarts, bringing the slight sourness of lime and just a touch of basil, are a real summer delicacy. Decorate with seasonal berries and this dish will serve brilliantly on your festive table.
Recipe Author: Beautiful On Raw
Preparation Time: 30 min
Serves: 6
---
Ingredients
For base:
ž 1/2 cup almonds
ž 1/2 cup walnuts
ž 6 dates, pitted
ž 1 Tbsp melted coconut oil
For filling:
ž 1 cup cashews, soaked overnight
ž 1/4 cup coconut meat
ž 2 Tbsp lime juice
ž 5 leaves basil
ž 3 leaves mint
ž 2 Tbsp raw honey
ž 1/4 cup melted coconut oil. 
Fresh berries and mint leaves for decoration.
Directions:
Start by making the crust. Combine all the ingredients in a food processor and make a sticky dough. Press with your fingers into cupcake form. Place in your freezer for an hour.
For the filling, combine all the ingredients in a food processor until smooth. Add raw honey. Pour into forms with the crust and chill in your freezer at least 3 hours. Decorate with fresh berries and mint leaves. Now you're ready for a scrumptious treat!
Ingredients: almonds, walnut, cashew, lime juice, basil leaves, dates, coconut meat
Recipe Type: Dessert